If you've never traveled the Road to Hana before, you might be overwhelmed with everything you need to see along your journey. Here's ten things to keep your eyes open and camera ready for on Maui's most famous highway!
Black-Sand Beach: While the pristine white sand at the beach near your resort may be postcard-perfect, there's something so unique and special about the jet-black sand at Wai'anapanapa.
Rainbow Eucalyptus Trees: You've just gotta see these amazing trees in person to get a sense of their beauty! The paper-thin bark peels away to reveal gorgeous colors in the wood.
Waterfalls: Well of course, this one's a no-brainer, and you'd have to be snoozing to miss all the amazing waterfalls that can be seen on the Road to Hana! Check out Waikani Falls, Pua'a Ka'a, and Hanawi, just to name a few!
Lava Rocks: Of course, most rocks on the island are lava rocks, but you should be sure not to miss some of the really incredible, jagged, dramatic lava rocks at Ke'anae Peninsula!
Fruit: On the Road to Hana, be sure to see if you can spot mangos, coconuts, liliko'i, guava, and more growing in the rainforest! Your Tour Guide can point out which fruits are native, and which ones may be invasive.
Flowers: Keep your eyes peeled for some incredible flowers along the Road to Hana, some of which can only be found in Hawaii! Heliconia abound, as well as flowering ginger, passion flowers, and more!
Road-Stands: Not only are you going to see fruit and flowers growing wild along the road, you'll also see them curated at road-side fruit and flower stands peppering the Road to Hana! Some are staffed, with their owners there to help you choose your treats, and others are on the honor system, with a box for money attached to the stand—and yep, it works!
Caves: While you might decide to make a stop at the Ka'eleku Caverns, you'll be sure to see other smaller caves nestled in the mountainside during your drive.
Mongoose: These ferret-like critters aren't native to Hawaii (they were introduced over a century ago, as an attempt to control the rat population), but they've made themselves at home in East Maui. Be sure to have your camera ready when you see one, because they're super quick!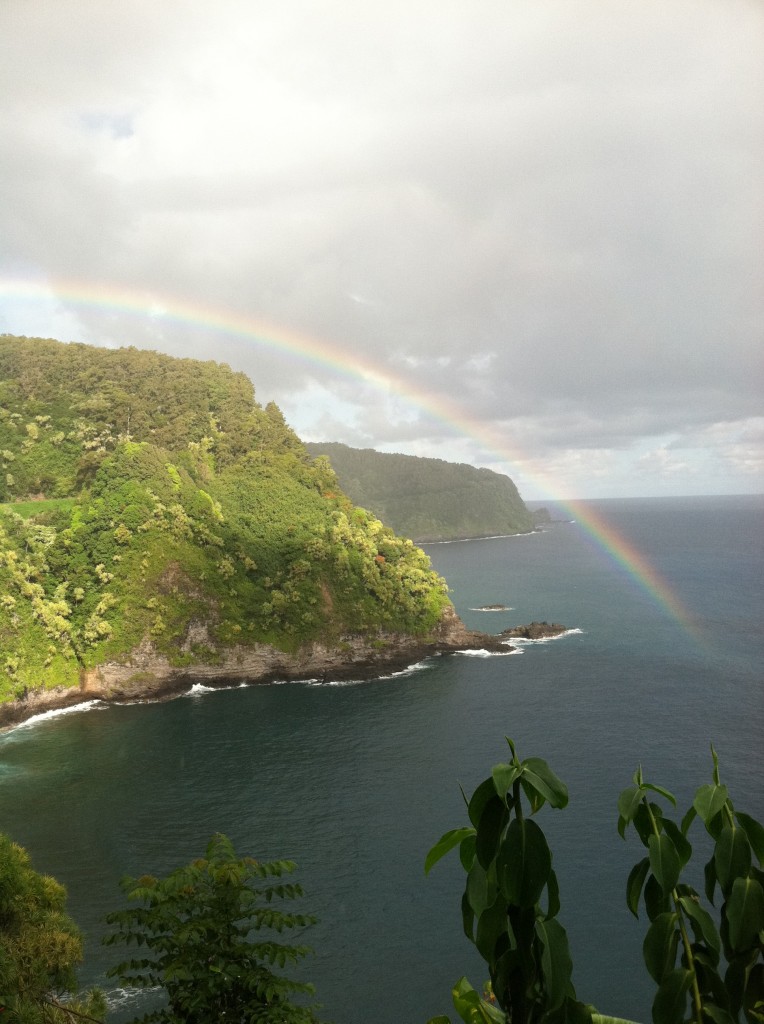 Rainbows: There's a famous saying in Hawaii: "No rain, no rainbows!" While you might experience some rain during your Road to Hana adventure (after all, it's called the rainforest for a reason!), you're quite likely to be rewarded for getting a bit damp with a stunning rainbow during your journey! Who needs a pot of gold when you have the Road to Hana, and all the treasures to be found there!