We're thrilled to announce that Temptation Tours has been awarded with the Hawaii Ecotourism Association's "Sustainable Tour Operator" Certification!
What does that mean? Simply put, it means that the Hawaii Ecotourism Association has recognized us for our commitment to sustainability for our environment, our community, and our culture.
Here are some of the ways HEA recognized how we #travelpono:
Our Hawaii-Certified Tour Guides are well-versed in Hawaiian words and terminology, ensuring that we're only providing accurate, respectful information about Maui's people, animals, plants, land, and history. They also embark on a six-week, in-depth training program before leading tours.
Our picnic lunches are served on crystalline plates, accompanied by cloth napkins and real silverware, eliminating as much waste as possible from our meal service.
Any un-touched food is donated to a local church, who uses it to help feed our community members in need.
All beverage containers from tour are collected on-board and recycled.
Tours support local businesses, such as Coconut Glen's Ice Cream, Aunty Nita's Shave Ice, and Kula Lodge.
Our website in blog go in-depth about Maui, its culture, its ecology, and our commitment to sustainability.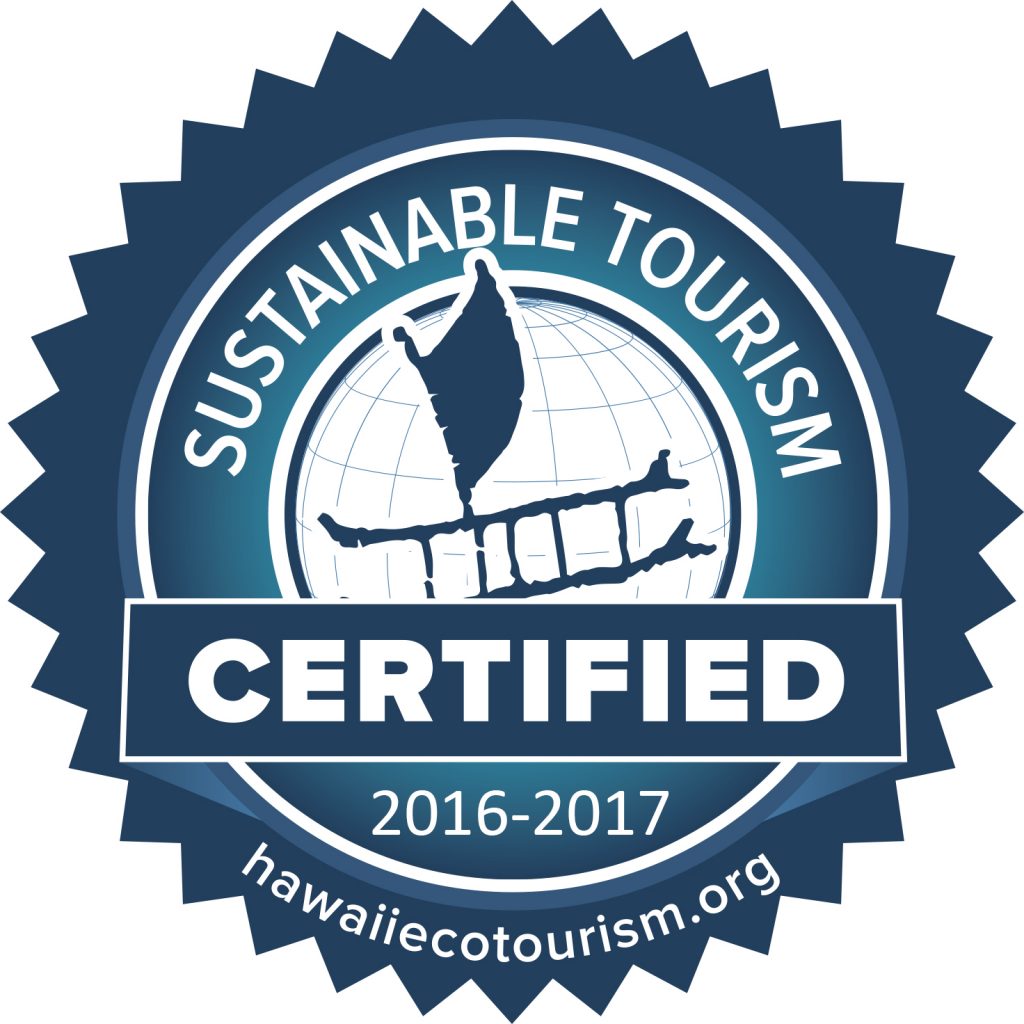 We're more than thrilled to have received this important recognition from such a respected organization, and are proud to continue to hold up both the HEA's and Temptation Tours' standards for quality tours that educate our guests about sustaining our land, our ecosystem, the Hawaiian language, and the people of Maui. We hope you'll join us soon, and see why we've stood out as a Sustainable Tour Operator!