There are countless numbers of famous people who were born in Hawai'i. 
From astronauts and authors to movie stars. It's a very long list from nearly every sport and performing genre.
I know that I am not alone in my interest in famous people. Many people who visit Maui are also inquisitive about these people born in the islands. Something which was recently brought to my attention.
For me, people's lives have always fascinated me.  Especially famous people, which started when I was young. I have always loved autobiographies, biographies, and historical novels. Learning how similar and also how different we all are is intriguing.
Hawai'i residents know many stories about famous people from Hawai'i or those who have made Hawai'i their second home. 
It is no surprise that so many celebrities choose the islands for their sanctuary. Quite often, they want a place out of the mainstream, away from the frenetic pace, where one can relax. As we all know, the islands are beautiful and calming. An excellent place to unwind, get out of the public eye, and away from the paparazzi.
Many of us who visit Hawai'i want to know about the famous people who ALSO visit Hawai'i. 
What do they do when they are here? Where do they stay? 
Generally, we find out that they are a lot like the rest of us. They enjoy the relaxed island vibes, the culture, and the fresh food. Hawai'i affords even the most recognizable celebrity some autonomy and allows them to move about in a more regular fashion among the other cool, relaxed island folks.
It is not unusual to run into Willie Nelson, Paul Simon, or Oprah.
 We have focused a bit on some famous people of Hawai'i in our Kupuna Series (Elders), Ali'i Series (Monarchy), Women and Musicians Series.
 But today's blog will focus on a handful of people born in Hawai'i. People who are well-known by people all around the world.
Let's start at the top – The Leader of the Free World. 
Of course, everyone worldwide knows the 44th President of the United States was born and raised primarily in Hawai'i on the island of O'ahu.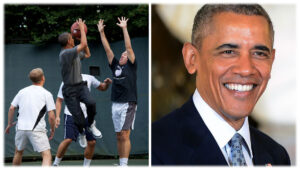 Barack Hussein Obama II was born in 1961 on O'ahu. This was 2 years after the Territory of Hawai'i was admitted to the Union as the 50th State of the USA. He lived with his grandparents on King street in Honolulu, just down the road from his first job at Baskin and Robbins Ice Cream Shop.
President Obama went to school in the prestigious Punahou Academy in Honolulu. He excelled in basketball and graduated with academic honors in 1979. Even though Hawai'i is so multi-cultural, he was one of only three Black students at the school. Fueled by the multi-cultural and multi-ethnic environment, it was there that he became conscious of race and racism and what it meant to be African American. 
"I noticed that there was nobody like me in the Sears Roebuck Christmas catalog. . .and that Santa was a white man, I went into the bathroom and stood in front of the mirror with all my senses and limbs seemingly intact, looking as I had always looked, and wondered if something was wrong with me." – Barack Obama
Next, Bette Midler, a two-time academy award winner with scores of other awards nominations. 
She was born in Honolulu in 1945. She was one of four children. Her mother was a homemaker, and her father was a house painter. Bette got her first job, like many Local Kids, at a pineapple cannery when she was 13. She got up at 4am to catch the 5:30am bus to get to work.
She started singing at a young age and was encouraged by her mother to pursue her dream in singing and theatrics. So she did, and when she was in high school, she was voted MOST TALKATIVE and MOST DRAMATIC. No surprise there! 
She went on to study drama at the University of Hawai'i for 3 semesters. 
She headed to New York City, playing on the Broadway stage until becoming famous as a cabaret dancer at a gay bathhouse. After her discovery, she became one of the most successful singers in the music industry, plus she starred in many hit films. 
Another very well-known Hawaiian is Jason Momoa. He is the famous star of Aquaman and Game of Thrones.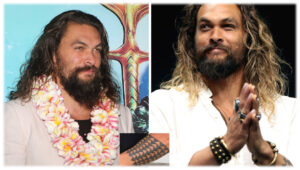 He was born in Honolulu in 1979 as Joseph Jason Namakaeha Momoa and moved to Iowa as an infant. 
Drawn to his Polynesian roots, he returned to Hawai'i after High School to go to college.  
It was then that he lied during his audition for Baywatch being filmed on O'ahu. Jason said he hadn't ever acted, but when asked if he had ever modeled, he said yes in hopes of getting the job. And he did! He was already being encouraged at age 19 to start modeling, so it was barely a falsehood. 
He has a tattoo on his arm of his family's 'Aumakua (a guardian or Hawaiian protector). The tattoo is the ancient symbol of Shark's teeth, representing the Shark, his family's 'Aumakua. 
You have certainly danced to Bruno Mars' music! 
His famous song, "Uptown Funk." was ubiquitous. 
He was born in Honolulu in 1985. Bruno and his 5 siblings come from a musical family. His birth name is Peter Gene Hernandez, but his dad called him Bruno because he reminded him of the wrestler named Bruno Sammartino.
Soon after high school, he moved to Los Angeles to pursue his music career. When asked where the name Mars came from, he said, "I felt like I didn't have any pizzazz, and a lot of girls say, "I'm out of this world," so I was, like, I guess I'm from Mars." And there you have it!
There are many other famous celebrities who were born in Hawai'i, like Nicole Kidman and Kelly Preston. For sports fans, Hawai'i gave us Duke Kahanamoku, 3 X Gold Medal Olympian, and Chad Rowan, one of the best foreign-born Sumo wrestlers to ever live. And many, many more in nearly every sport – from golf to soccer to Mixed Martial Arts.  
We cannot cover all the notable celebrities from every walk of life born or live part-time in Hawai'i as there are way too many! 
This popularity among the rich and famous is just one more bit of spice that makes Hawai'i special and unique.  
No matter who you are, as we all know, the soothing and uplifting feeling of Aloha draws people to spend as much time as they can in the islands.

Writing and Graphic Design by Sugandha Ferro Black
Photos courtesy of Wiki Commons and other paid for or free sources unless otherwise noted.
Jason w tats | © Gage Skidmore/Wiki, Bette w Hat | © Aaron Russo/Wiki, Bette on couch | © Aaron Russo/Wiki, Bette in black  | © Alan Light/Wiki, Jason w lei| © Eva Rinaldi/Wiki, Bruno | © slgckgc/Flickr, Obama Headshot cropped | © Casa Rosada/wiki, Obama basketball  | © Public Domain/Wiki