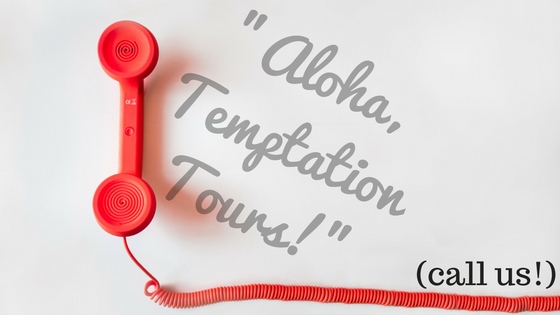 We mean it—call us!
At our offices in sunny Central Maui, we have a dedicated Reservations staff (yours truly included!) who are ready and happy to answer all your questions, concerns, and help you out however we can before, during, and even after your trip to Maui.
Got Questions?
When you have questions before booking—whether they're about our tours, other attractions, or just Maui in general—you can always give us a call to get the answers you need. Sure, we're experts when it comes to all our luxury Maui tours, but feel free to ask us about places to eat, drink, swim, and play while you're here! Everyone on our staff is a long-time Maui resident, and we'll give you the very best inside information that you can only get from a Maui local.
Need Details?
When you're already on Maui, and booked for a tour, you may need further details to ensure you're 100% set to embark on your luxury Maui adventure. If you're wondering what to wear, bring, or remember before your tour, our phone lines are open! You're also welcome to call us to double-check your confirmation details, or get driving directions to the heliport, right up until your departure time.
Following Up?
Whoops—notice you're missing something after your tour? Call us, and we'll do our best to locate it for you! We're also always thrilled to take your post-tour comments, compliments, concerns, or suggestions, and will ensure that your message meets the right ears. We can also assist you with post-tour curiosities ("What was that tree we saw? And what was that beach called?") as best we can, and if we're stumped too, we'll ask your Hawaii-Certified Tour Guide!
Of course, there are plenty of other channels by which to reach us—email, Facebook, Twitter, and more!—but sometimes, you just want to talk to a person! That's why we're here! 1-800-817-1234, or locally at 808-877-8888. Talk to you soon!