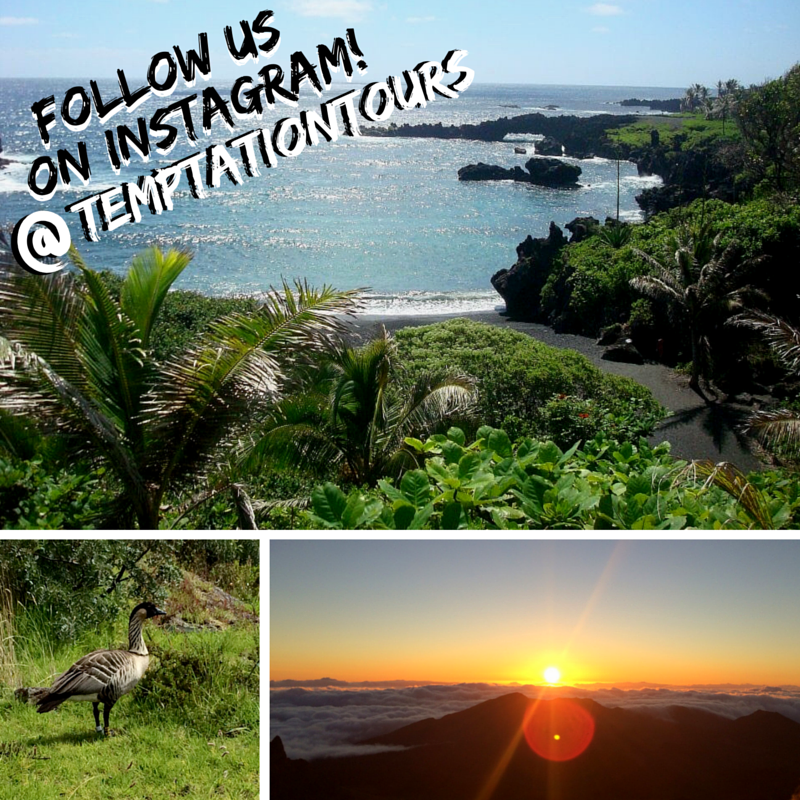 Our Tour Guides take some of the best photos, and while they're out sharing the hidden secrets of Hana, Haleakala, and beyond with our guests, they find a moment here and there to share their shots with us. I've been posting them on our Instagram page daily, and here are a few of our favorites!
This shot of the endangered Hawaiian nene goose from Tour Guide Michael is a keeper—and is destined to wind up framed in our offices sometime soon! The nene is endemic to Hawaii, and is probably a descendent of the Canada goose. On Maui, you might see nene on golf courses, grassy areas, and of course, on the way to Haleakala. Our Tour Guides are specially trained to not disturb these endangered birds, or their fragile nests.
This is Tour Guide Steve's photo of the black sand beach of Waianapanapa. We love it because it's a different angle from the photos we usually see of this popular spot. Early in the morning, before beachgoers settle in, Waianapanapa looks completely untouched, undisturbed, and just the perfect image of a tropical paradise!
Back to Tour Guide Michael for one more—this time, a breathtaking shot of the sun rising above the clouds atop Haleakala. If you've been wondering what the "big deal" is about the Sunrise at Haleakala, this picture should answer your question!
Follow us on Instagram @temptationtours, and look for our daily picture from the Road to Hana, Haleakala Crater, and everywhere in between. If you have any photos from your tour you'd like us to share, use #temptationtours—and see your tour moment on our Instagram page!