Women hold up half the sky.
This proverb by Mao Zedong and Hawaii's Creation Chant fuels us to write our next series.
The creation chant for the Hawaiian Islands says that the very first human created was a woman known as Lailai. She is also associated with the goddess Pele, sometimes referred to as the goddess of fire. Lailai dug pits of fire that led to the birth of the Island chain. 
Lailai's sisters were also powerful goddesses. They battled demons and made many brave and heroic rescues against all odds. She is one example of how the Hawaiian culture consistently recognizes and venerate a woman's power, passion, and intellect. 
Today, we present Part 1 of Great Women of Hawaii's Past.
In this blog series, we tell the stories of inspiring women of Hawai'i from days gone by.  Women who have contributed to the growth and development of the Aloha State and beyond. 
The great women we are writing about made huge, breakthrough contributions. This showed their dedication and commitment to their craft, their industries and to the Hawaiian community. They demonstrated their ability to rise above the ordinary.  These women continually pushed through boundaries that tried to block their path. 
We have chosen these 3 ordinary yet extraordinary women to begin our series on Hawaii's Great Women of the Past: 
Mary Kawena Pukui, Alice Ball, and Isabella McHutcheson Sinclair
Mary Kawena Pukui –

Hawaiian scholar, author, composer, hula expert, and educator.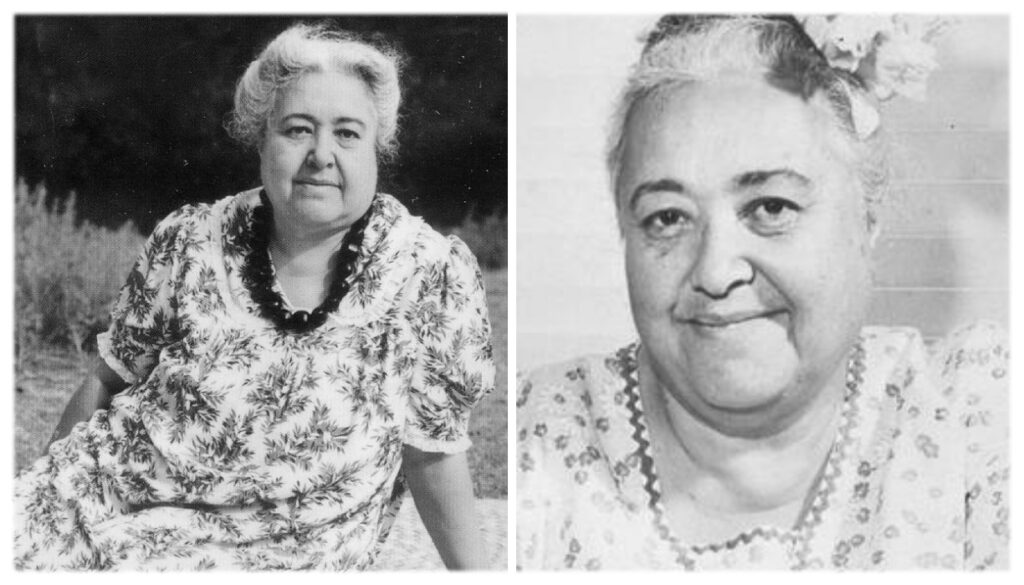 She was called Kawena, but her full name was: Mary Abigail Kawenaʻulaokalaniahiʻiakaikapoliopele Naleilehuaapele Wiggin Pukui. 
We could write a whole blog about this incredible woman's life, and perhaps someday we will. Yet, today, we will do our best to give you a glimpse into her life so you can feel how truly unique her life was. 
Her destiny appeared to be foretold – that she would be the one who almost single-handedly preserved an enormous part of the lore, language, history, and culture of Hawai'i. She saved a vast amount of Hawaii's priceless legacy and past.  Ultimately, it would have been lost forever without her tireless efforts and work. 
Kawena was born in 1895, just 3 years before Hawai'i was annexed to the United States.  
It is and was tradition in Hawai'i for the maternal grandmother to raise the first-born daughter of their own children. It allowed the younger generations to be close to their grandparents. This arrangement was ideal for creating the time needed to pass down the traditions and language through spoken stories and words. Therefore, this helped ensure the culture would continue.
Kawena's maternal grandmother Nali'ipoʻaimoku, was a kahuna la'au lapa'au (medicinal expert), a kahuna pale keiki (midwife) and a hula dancer in Queen Emma's court. This meant that her grandmother, or tutu, (Hawaiian for grandmother) was a huge reservoir of experience and knowledge.  She would pass this on to Kawena. 
After Kawena's grandmother died when she was 9, she returned home to her parents. Her Hawaiian studies continued with her mother. At the same time, her father, who was from New England, insisted that she learn to read and study the English side of her heritage.  
This proved to be instrumental in the work she would eventually do. It would give her the key to be one of the very few bilingual, cross-cultural liaisons between these two worlds. 
As a result, she became masterful in navigating between traditional Hawaiian culture and Anglo-American society and culture.
Beginning at the age of 15, Kawena began collecting and translating Hawaiian folk tales, proverbs and sayings. These stories eventually found their way into the over 50 scholarly works she published.
The first published work she co-authored was the book, Hawaiian Language with the English-Hawaiian, Hawaiian-English Dictionary. This dictionary became a Rosetta Stone between Hawaiian and English, a critically vital text to keep the Hawaiian language alive.
She revised it many, many times. 
In later years, she expanded her preservation of the Hawaiian language and education through other publications. 
Her book, ʻŌlelo Noʻeau, has nearly 3,000 examples of Hawaiian proverbs and poetic sayings, translated and annotated.
Those who knew her said Kawena was always writing things down as they would come to her on whatever scraps of paper were nearby. These random notes helped her to compile many of these special publications. 
Aside from her published works, Kewena's knowledge was also preserved in all those many scribbled notes, and the hundreds of audiotape recordings of the oral histories she had learned.
A few of Kawena's numerous accolades:
In 1977, Kawena was named a Living Treasure of Hawai'i. 
She was inducted into the Hawaiian Music Hall of Fame in 1955.  
Hawaiʻi Magazine ranked her among a list of the most influential women in Hawaiian history.
She is often credited with making the Second Hawaiian Renaissance of the 1970s possible.


Alice Ball –

the first woman and first African American to receive a master's degree from the University of Hawaiʻi; and the university's first female and African American chemistry professor.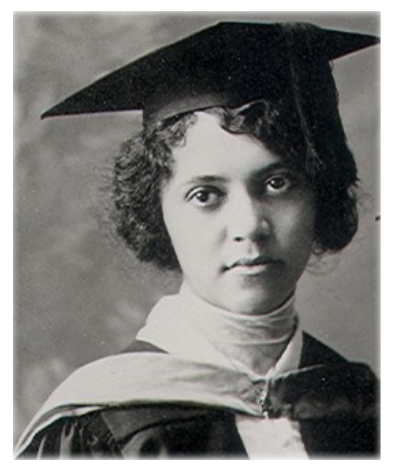 Alice Augusta Ball was born in Seattle, Washington, in 1892. One of four children, her family members were hard working, successful, middle-class citizens. Her father was a lawyer, a photographer and the editor of the newspaper, the Colored Citizen. 
Alice's grandfather, James Ball Sr., was a famous photographer. He was one of the first Black Americans to make use of printing photographs onto metal plates.  Her mother and grandfather were also photographers.
After graduating from the University of Washington, Ball was offered many scholarships. She chose the University of Hawai'i (then called the College of Hawai'i) to study for a master's degree in chemistry.
Her master's thesis involved studying the chemical properties of the Kava. She also did a deeper dive into the study of the chaulmoogra oil contained in the Kava plant, a plant widely used in Hawai'i in Kalaupapa (pictured below and in title image) where people with leprosy were treated. 
This oil had been the best available treatment for leprosy for hundreds of years. Ball developed a much more effective injectable form of the oil.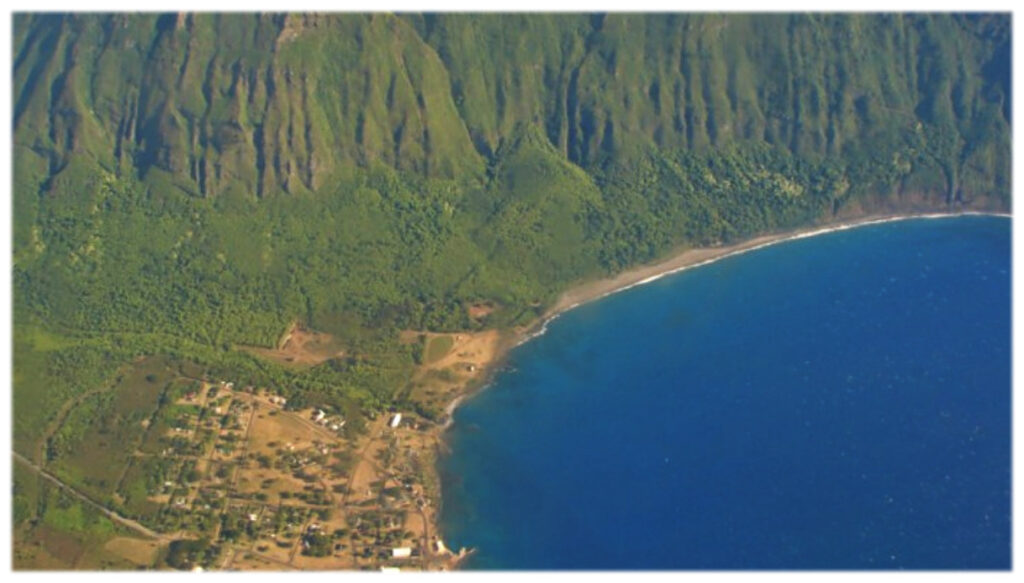 This new, injectable, water-soluble drug took Alice a year to develop. It was a discovery that had eluded some of the best minds working in the most sophisticated laboratories worldwide.
She went on to develop the Ball Method, which became the most effective treatment for leprosy during the early 20th century.
Isabella McHutcheson Sinclair –

botanist, author, and botanical illustrator. 
Isabella was born in 1842 in Scotland. Her best-known work is the 1885 book Indigenous Fowers of the Hawaiian Islands. This was the first book ever published with full-color images of Hawaiian flowering plants. 
After moving to Hawai'i, her aunt, Elizabeth Sinclair, bought the Hawaiian island of Niʻihau in 1864 from King Kamehameha V for $10,000 in gold. This fostered and propelled Isabella's interest in Hawaiian flora. 
From her home base on Ni'ihau, she often traveled to Kaua'i to study and paint the plants found there.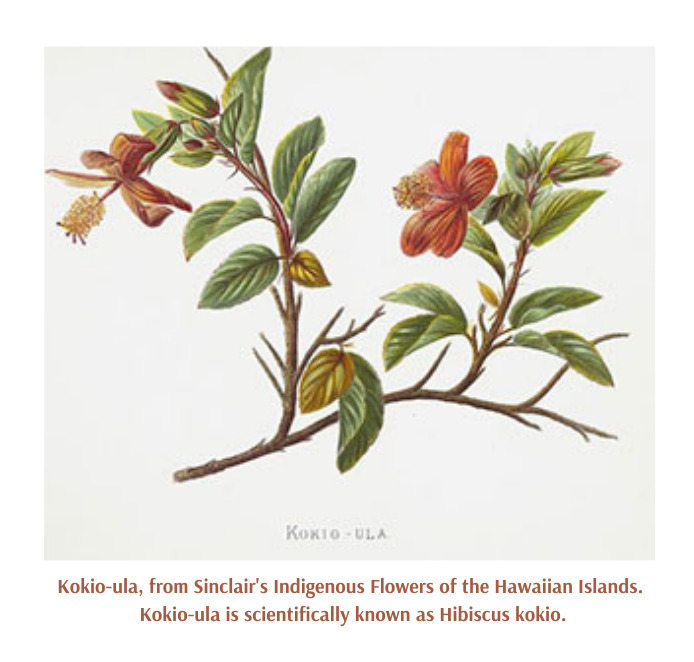 She was one of the first to recognize and was quoted as saying:
"The Hawaiian flora seems to grow in an easy, careless way, which, though pleasingly artistic, and well adapted to what may be termed the natural state of the islands, will not long survive the invasions of foreign plants and changed conditions. Forest fires, animals, and agriculture have so changed the islands, within the last fifty or sixty years, that one can now travel for miles . . . without finding a single indigenous plant. The ground is wholly taken possession of by weeds, shrubs, and grasses, imported from various countries. . . ."
In addition, Isabella preserved a wealth of information in writings and drawings of Hawaiian flora. This was during a time when the Hawaiian culture was being disrupted and overpowered by western influence. These precious writings and paintings she created, plus the fact that the Hawaiian culture was passed on verbally, means…
…she most likely preserved much of what would have been indeed lost without her work and dedication.
The dedication she wrote for her landmark book on Indigenous Flowers was:
"To the Hawaiian Chiefs and People who have been most appreciative friends, and most lenient critics, this work is affectionately inscribed."  
As Mao Zedong knew, along with Hawaii's Creation Chant, women indeed have always held up half the sky. Some would say, the most important half – the treatment for the scourge of leprosy, the Hawaiian language, the oral histories from centuries past, even paintings of native plants, many no longer seen today. We owe them for keeping the sky intact for all of us! 
In Part 2, we will visit women of The Monarchy whose influence, like Kawena, Alice, and Isabella, is still prevalent today.

Writing and Graphic Design by Sugandha Ferro Black

Photos courtesy of Wiki Commons and other paid for or free sources unless otherwise noted.
Kalalupapa x 2 | © Sanba38/Wiki
Kawena with Kukui Lei | © CC/17/LS_.Pukui/WikiCommons