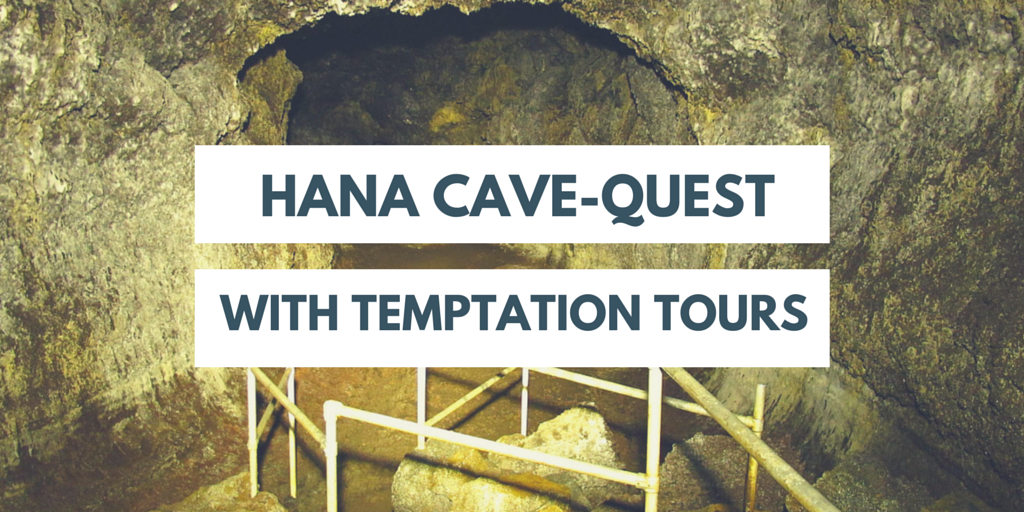 With our four different Road to Hana tours, sometimes it can be a difficult choice for those wishing to make the world-famous journey. Those wanting a relaxing, laid-back day with plenty of time to swim and relax might go for the Hana Picnic. Visitors who really want the full "luxury" experience will love the Hana Ultimate. Guests who want the most out of their tour (and to have time in the day for another adventure) might pick the Hana Sky-Trek tour. But what about those extra-adventurous folks, who are looking for something a little different out of their Road to Hana tour? If that sounds like you, then you might be up for one of our favorite tours—the Hana Cave-Quest!
Like all our tours (except the Hana Sky-Trek), this tour starts right at your hotel, resort, condo, harbor, or residence. You'll be traveling with a group of six to eight like-minded, adventurous individuals, and your Hawaii Certified Tour Guide. After a light morning snack, served with coffee, tea, cocoa, water, or a tropical soft drink, you'll be on your way to Hana. Your group will enjoy multiple stops along the way, including Keanae Peninsula, Pua'a Ka'a State Park (waterfall swim, anyone?), and may other photo-op stops along the way. The main event for this tour? The Ka'eleku Caverns, located near the Hana Airport.
Your Hawaii Certified Tour Guide will guide you into the caverns, which were formed thousands of years ago by a major lava flow. As lava on the surface cooled, it created an insulated "tube" for lava to continue flowing underground. During your walk through one of Maui's most amazing natural wonders, you'll see stalagmites, stalactites, and huge formations that appear to have been formed from chocolate. Your Tour Guide will point out the major points of interest, and you can peruse the signs lining the walkway as well with a flashlight provided by the caverns. The entire tour is about a third of a mile, and you'll get to experience complete darkness at the end, as everyone flicks off their flashlights.
After your underground tour of the caves, you'll enjoy a picnic lunch on the lovely grounds, and you can even check out a red ti-leaf maze while you're there. After lunch, you'll head farther into Hana Town, tour a tropical flower farm, and visit and view the famous black-sand beach! We'll make our way back from Hana the way we came in, again, making multiple stops along the road. You'll return to your hotel at approximately 5:00 PM, and you'll enjoy memories of one of the most unique activities on Maui for years to come!
Check out our Hana Cave-Quest video below!