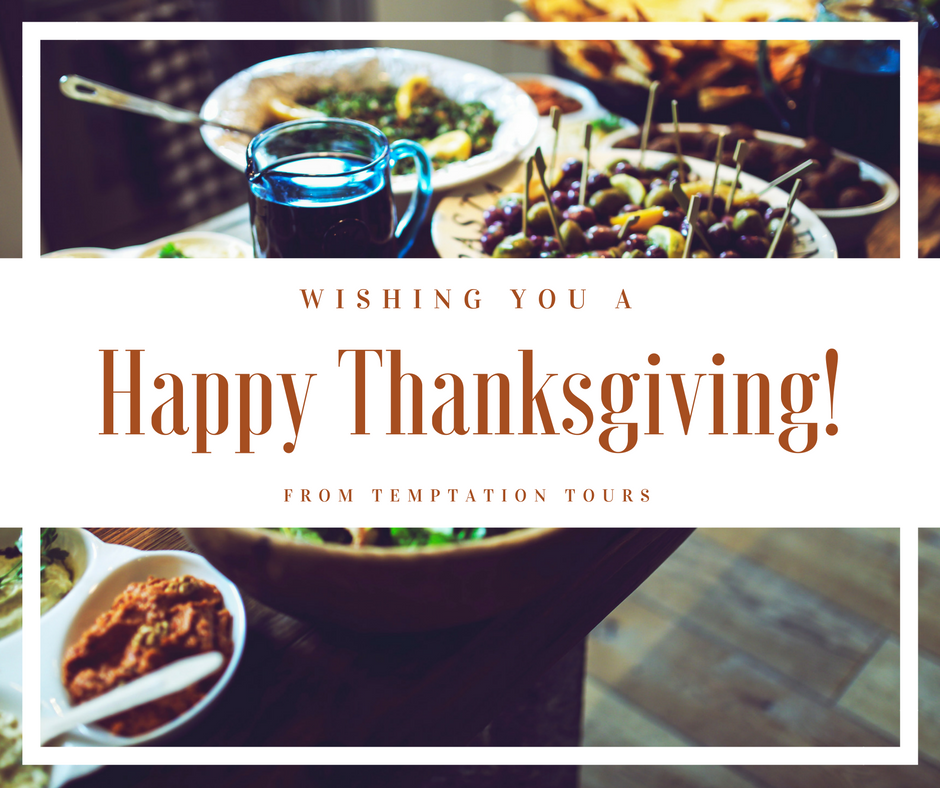 At Temptation Tours, we have tons to be thankful for this Thanksgiving!
We're thankful for our entire Temptation Tours Ohana: our company management, our dedicated reservations staff, the incredible team of Hawaii-Certified Tour Guides, and of course, our hard-working fleet-management crew.
We're thankful for an amazing network of locally-owned and operated vendors who make our tours a possibility every day.
This year, we're incredibly thankful to be celebrating 30 years in business! That's right, Temptation Tours has been hosting guests like you on unforgettable adventures for three decades now.
That brings us to the most important thing that we're thankful for this year at Temptation Tours—our guests!
It's guests like you that keep us in business, of course, but it's more than that. Your kind words and stellar reviews remind us how much we love doing this! Some of our guests travel with us time and time again over the years, and we're honored to become a part of so many families' travel traditions! Our Tour Guides who are requested time and time again are endlessly thankful for being able to contribute to a perfect vacation for travelers from around the world.
To you, our guests—whether you're still just considering joining us, or if you've been enjoying our tours from the beginning—we send you our warmest "Mahalo," and hope we see you soon! Whether you're enjoying your Thanksgiving at home with family and friends, or if you're spending it on the pristine shores of a Hawaiian beach, we wish you a safe, happy, and relaxing holiday!