Hawai'i is one of the most racially diverse places in the world.
It is truly a "Melting Pot" of many different races and nationalities. All living in harmony. There is no majority, which makes everyone in the minority. Imagine that! And, we call it Mixed Plate!
In Hawai'i, when you say Mixed Plate, many people would typically think of something for lunch.  We talked about Plate Lunch, called Mixed Plate or Bento a few weeks back in our Ono Grindz Blog. 
On the islands, it is natural to refer to a person with multi-ethnic parents as a mixed plate*.  In fact, one-quarter of the population is a mixed plate. Meaning the blending of two or more bloodlines or nationalities.
Here is a breakdown of our genuinely "mixed plate" of ethnic groups that live in Hawai'i:
42% of the population is Asian
27.8% is White
17% is Native Hawaiian or other Pacific Islanders
11% is Hispanic
2.9% is African American
0.9% is American Indian and Alaska Native
Hawai'i has one of the smallest populations per state in the country (1.4 million people).  It also has the largest total number of multi-racial people of any state!  A racially mixed community that has learned to celebrate the many cultures that live together. We honor our differences while we live together on isolated islands in the middle of the Pacific Ocean.
Here is how it matches up with the USA overall: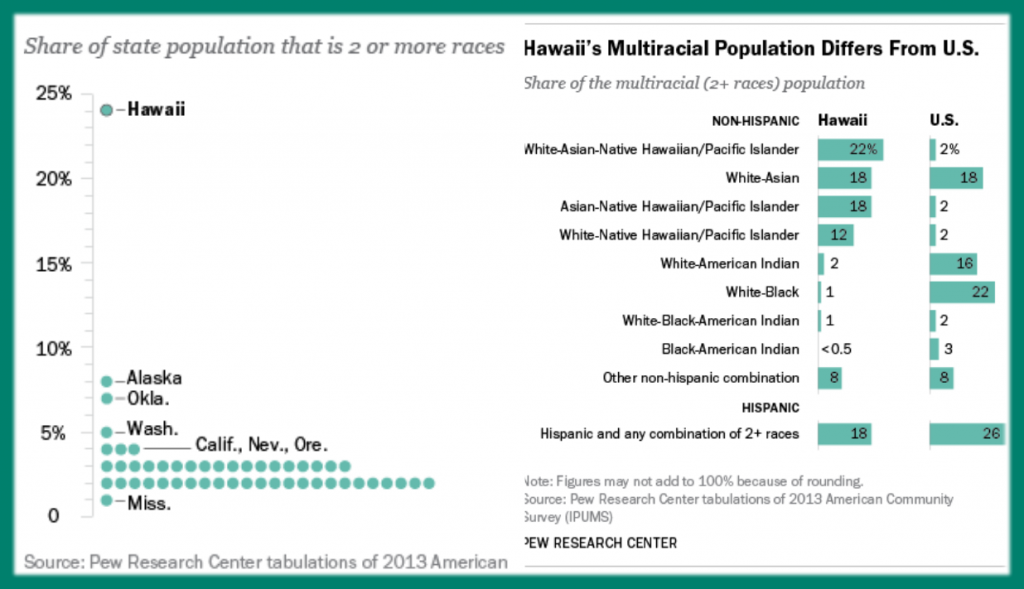 Hawaii's Stand-Up Comedians From The Early 1950s, Joked About Our Multicultural Population
When the earliest standup comedians got up in front of a mixed-race audience in Hawai'i, they joked about the quirkiness of each race.  Everybody laughed!  They laughed at themselves and each other.
It is not uncommon for us to be the first to joke about ourselves. We are like any big happy family that sometimes clashes.  And, we always appreciate and respect one another and our varied differences. This is one of the vital things which makes Hawai'i extraordinary.
In the last 200 years, Hawai'i has become home to many different ethnic groups. Each group brought distinct ingredients of their own culture to spice up island life.
Hawaii's numerous cultures started flocking to the state back in the plantation days*. Laborers began migrating from Europe and Asia to find work so they could support their families. Much like immigrants of today.
Hence, today, Hawai'i has a contemporary culture of different ethnic groups that make up its unusually diverse population. This adds color to the rituals and lifestyle of the original Polynesians.
Here is how it started
English explorer Captain James Cook arrived in Hawai'i in 1778. At that time, there were around 350,000 Native Hawaiians* living in all of the islands.
Painting by William Hodges
During the next century, with the influx of westerners arriving and settling in Hawai'i, the Native Hawaiian population declined by 80%. This was primarily due to introduced diseases, which the indigenous people of Hawai'i could not survive.  These diseases included smallpox, measles, influenza, and whooping cough.These diseases came when the multitude of whaling ships began to arrive regularly in 1829.
There were an estimated 45,000 native Hawaiian people that survived. Even with this sad and regrettable situation of the loss of so many people, they still comprised about 75% of the total population.
Over the last 120 years, the number of people with 100% Native Hawaiian ancestry has continued to decline. There are less than 8,000 Hawaiians living today who are 100% Native Hawaiian. The good news is that the number of part-Hawaiian people has increased steadily and continues to do so.  
Although most Hawaiians living in Hawai'i have less than 50% Hawaiian blood, as in numerous cultures, this fact can be misleading. The number, 50%, doesn't begin to tell how powerful that bloodline is, and how it manifests in its native environment.  It is magnified through the family and shared history of generations, bound together through lineage and bloodlines.
How Hawai'i Celebrates Its Multiculturalism
One thing that sets the Aloha State apart is its reverence for all aspects of creation. It may be a Hula Festival, a Lantern Floating Festival, or a Surfing Competition. Or a commemoration dedicated to honoring a King. Whatever the circumstance,  there is never a shortage of reasons to celebrate the medley of cultures that reside here in Hawai'i.
As a guest on our islands, you are likely to find a cultural event. They happen at least every month of the year. Some celebrations may occur for a day, a week, or even continue for a month.
As Islanders, we celebrate diversity by engaging in a variety of traditions of the native cultures of island residents. These events serve to enrich everyone. And, most importantly, they are FUN!
Yearly events which celebrate the unique blended traditions and coming together of the distinctive cultures of Hawai'i
Lantern Floating Ceremony

Each year on Memorial Day, this unique ceremony is held to honor people who have given their lives in service to their country.
Just before sunset on the island of O'ahu*, up to 40,000 participants gather to send off floating lanterns into the ocean.
These specially crafted floating lanterns are inscribed by hand with prayers or a personal message on special paper and attached to each lantern.
This ceremony is said to go as far back as the Han Dynasty when Buddhist monks would light lanterns in honor of the Buddha.
The ceremony starts with the kani pū*, followed by Japanese taiko drums, and then a Hawaiian oli or chant.
Aloha Festivals

Celebrated on all 4 main islands, this week-long festival celebrates Hawaiian Music and Culture.
It includes a parade, a Ho'olaule'a* and small block type parties in various locations featuring live Hawaiian music, crafts, hula, and food.
Parades always include Pa'u Riders.  The Riders are women depicting the time from the early 19th century when horses were introduced to Hawaii and Ali'i* women dressed up to ride for formal occasions.
Pa'u Riders in 2016 and 1885
Van Triple Crown

One of the most celebrated surfing events in the world, held for 2 winter months each year.
People come from all over the world to watch or participate.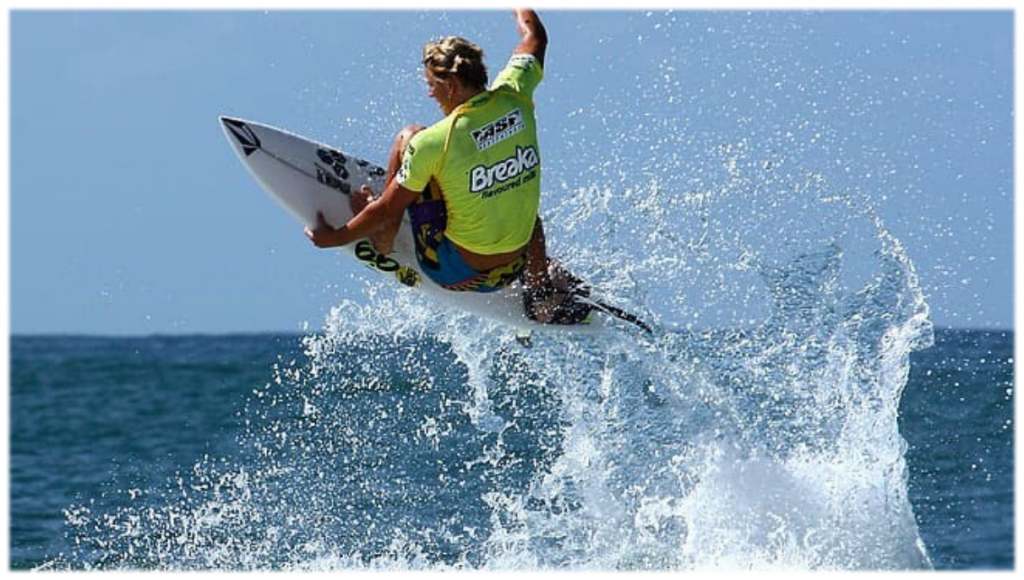 Girls Day and Boys Day

Japanese holidays that began in 593 A.D.
These holidays originated as a Shinto purification ceremony during spring.
Tango no Kekku or Boy's Day – the family hangs paper carp kites for each son to represent strength and power.
Hina Matsuri or Girls Day –  is a celebration of peace, composure and beauty, and all things feminine by eating particular types of food and a display of beautiful dolls that represent the Japanese Court.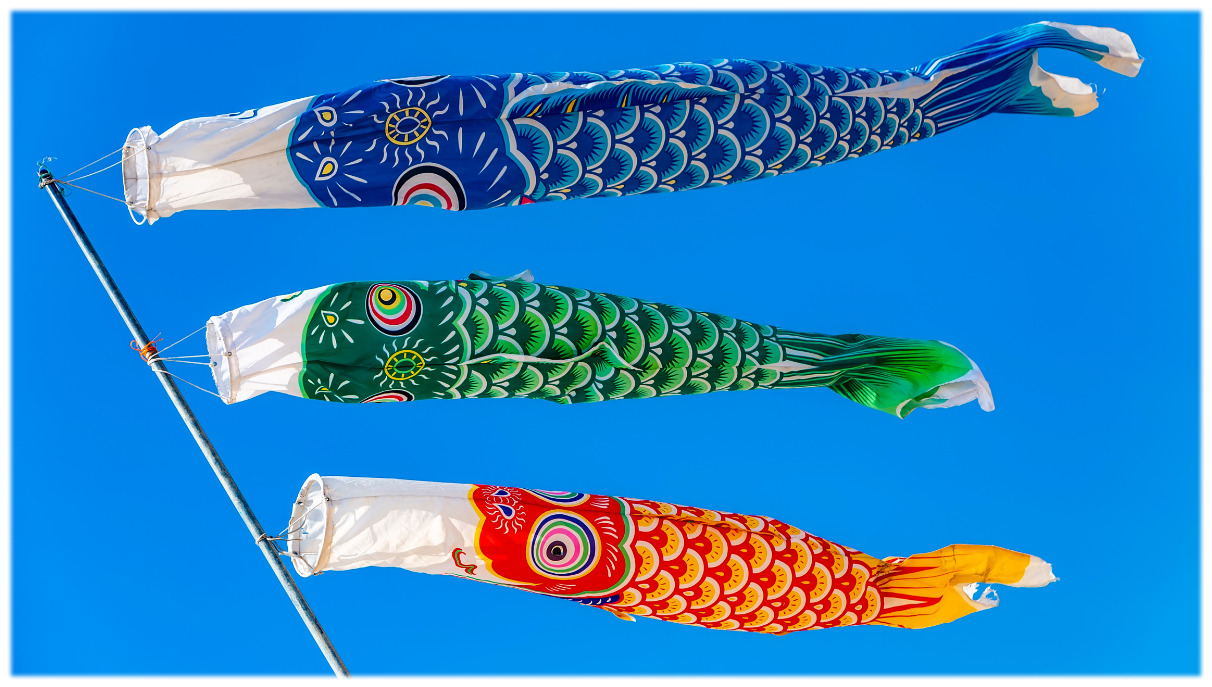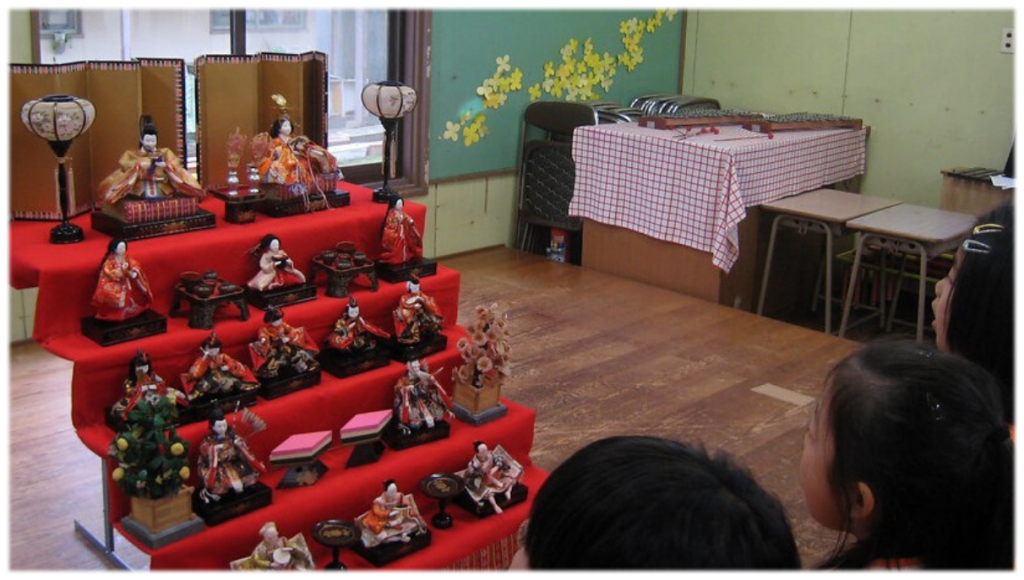 These festivities are but a tiny fraction of the many ways we all celebrate our different cultures in Hawai'i. 
The Aloha Spirit is alive and well throughout Hawai'i. 
If you have the good fortune or planning skills and join in a Ho'olaule'a when you are here, you will see dance, hear music and eat food from a smorgasbord of different cultures, ethnicities, and races. You might even see a comedian poking fun at all of us!
You will marvel and be inspired by the human race as a whole when you see so many different backgrounds and traditions,  combined into one fantastic Mixed Plate of Humanity.
This is again, Hawaii's gift to the world – the Aloha Spirit!

Writing and Graphic Design by Sugandha Ferro Black

GLOSSARY* of Hawaiian Words
Ali'i – refers to the hereditary line of rulers of the Hawaiian Islands
Ho'olaule'a – really big party
Native Hawaiians – Kanaka maoli
Kani pū – blowing of the conch shell
Mixed Plate – "He stay mixed plate".  Pidgin for "he has 2 or more bloodlines", eg: Hawaiian, Japanese & Portuguese
O'ahu – The Gathering Place
Plantation Days – Koloa Plantation in Kaua'i was the first Sugar Plantation in Hawai'i started in 1835

*Please keep in mind that all Hawaiian Words have many meanings. The meanings we share here are the specific translations for the words as they pertain to this particular blog's subject matter.
Photos courtesy of paid for or free sources unless otherwise noted.