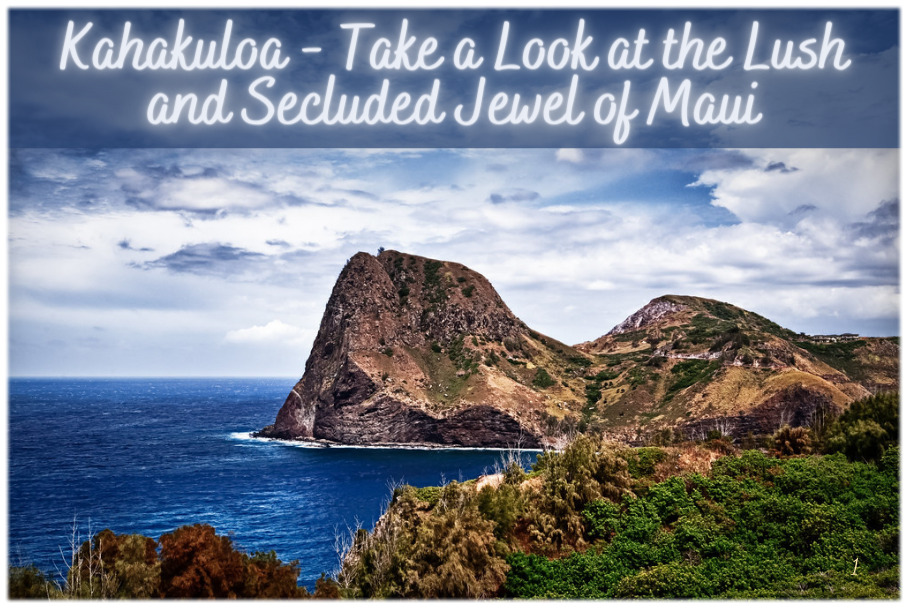 Kahakuloa.
Known by most Maui residents as Kahakuloa Head or Pu'u Koa'e, Kahakuloa juts out on Maui's northwestern shore. This dramatic rock formation is 636' high. It is also one of several places called Kahekili's Leap. We talked about another one of this king's cliff diving spots in our earlier blog, Discover 3 Sacred and Special Places in Maui.
The Road Less Traveled = The Magic of Old Hawai'i
This secluded area lies on the other north shore of Maui. Pass through Wailuku and head around the back side towards Lahaina. Here is where you find Kahakuloa. The region is accessible either by private boat or by a very narrow and often challenging roadway. It is on a road rarely traveled, which connects the town of Wailuku to Lahaina from the other side. The back side of any Hawaiian island usually refers to the road less traveled. Therefore, you get the magic of old Hawai'i and the feeling of days gone by.
The road itself is famous for how narrow it is and how hard it is to navigate. It may entail someone backing up 100 to 200 feet. That might be what it takes to get around another vehicle. So, it helps if you are a good driver and don't mind driving slowly and cautiously. But once you get started on this remarkable journey to this magical place, you will find that the views and experiences are well worth the trip! Plus, you will almost feel you have the whole place to yourself!
Kahakuloa was one of Maui's main population centers.
A little-known fact about this remote area of Maui is that it was once one of several of Maui's main population centers during ancient times. It had an abundance of the essentials for a bountiful life. The primary one being water. In addition, sweet potatoes ('uala) and taro (kalo) have grown well here for centuries. This rich land provided the people with what they needed to create a sustainable and abundant life.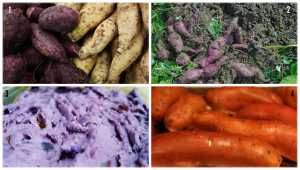 There were seven heiau (Hawaiian temples) that were known to be in the Kahakuloa area. This large number of heiau is a sign of the size and importance of this remote area in pre-contact times.
One of the heiau that we know quite a bit about is called Kukuipuka.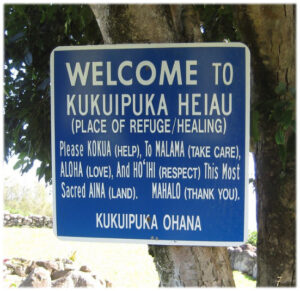 Kukuipuka Heiau was the most important of these heiau as it was a Place of Refuge for those living in West Maui. In the same way as Pu'uhonua in Olowalu (we talked about in the 3 Sacred Places Blog), the Kukuipuka Heiau could mean life or death for one who had broken Kapu, or ancient protocols. Remote areas like Kahakuloa needed their own Place of Refuge.
Kukuipuka Heiau is a Place of Refuge where one could go, and if you arrived safely, you could become innocent of any wrongdoing.
You realize quickly on your journey to Kahakuloa that the area's large population didn't need a good road to create a bountiful settlement.
Hawaiians were known to walk long distances to take care of their business or visit friends and relatives. The narrow and winding trail, now a road, did not deter them from traveling.
Of course, some were lucky enough to have a koa canoe and would paddle along the shore, conditions permitting, to visit friends and family.
Kahakuloa's road is called Kahekili Highway. It was named after our Maui Chief. During the late 1700s, Kahekili, was famous for his skill in the ancient Hawaiian sport of lele kawa (to leap feet first from a cliff into the sea without splashing.)
Legend says that the King would climb up the hill in the early morning and leap into the ocean below from about the 200 foot height and not splash any water!
We do NOT recommend you do this!
It may be better to try another one of King Kahekili's favorite jumping spots first. You can start with Black Rock which juts out into the middle of the gorgeous Ka'anapali Beach north of Lahaina.
Much of the road going to Kahakuloa is a single-lane road – often without barriers or guardrails from steep drop-offs. There are hairpin turns and narrow one-lane sections. This road is nestled by the West Maui Natural Area Reserve's lush beauty on one side, and the Pacific Ocean's exceptional vistas on the other side.
The ocean on the Kahakuloa side becomes very deep, very fast, as the ocean floor drops off thousands of feet deep in a short distance. This can make the sea very rough AND very unpredictable. Anyone getting near or in the ocean must exercise extreme caution.
Along the way are a few Points of Interest, where many travelers stop:
The Bell Stone
Olivine Pools
Nakalele Blowhole
Kahakuloa Congregational Church, founded in 1887
Kaukini Gallery in what many locals refer to as Hobbit Land.
There are also some great little road-side stands to take a break at. Such as Julie's Best Banana Bread or Ululani Ho'opi'i's stand, where you can get a CD of her late, famous, and iconic husband's music. Richard Ho'opi'i was born and raised in Kahakuloa. He passed away in 2018 and is one of Hawaii's most beloved singers, known for his incredible falsetto voice.
You can hear Uncle Richard talk story and sing about his home, Kahakuloa, in THIS VIDEO His singing starts at 3min: 30sec.
So now you know, if you are careful and use extreme caution, you will be rewarded by incredible vistas and sights most people will never see on Maui.
We mention the risks involved in going out to this great area because we want you to experience a completely different and captivating part of Maui AND come back unscathed! The Blowhole is just immensely awe-inspiring! But if you are not careful where you walk there, you can find yourself quickly in physical harm.
So, please, be safe! Read the Signs!
Drive slowly and carefully, take your time, leave early and be prepared to get back home late. If you do not rush, you will remember this part of Maui as one of your all-time favorites. You will have left planet earth and gone to another planet where things look similar but much different. You may even see a memory of King Kahekili leaping from the Pu'u Koa'e, landing feet first from 200' up and not making a splash. Yes, Magic does happen and happens regularly in Kahakuloa.

Writing and Graphic Design by Sugandha Ferro Black

Photos courtesy of Wiki Commons and other paid for or free sources unless otherwise noted.
1.John Maffei_Flickr 2. Nicolas Grevet flickr 3.David Fulmer flickr 4.Sho73 flickr 5.Mike Johnston flickr 6.Intiaz Rahim flickr 7. Raymond Brigled flickr