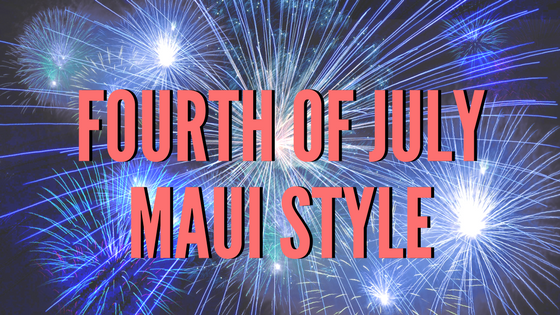 Are you visiting Maui for the July 4th holiday? If so, you're in luck! In addition to the exciting events always going on around our unique and diverse island, Maui doesn't disappoint for the biggest holiday of the summer!
For traditionalists looking for a fireworks show, make your way down to Front Street, Lahaina on July 4th for Maui's only aerial fireworks exhibition. Front Street will shut down to traffic, so if you can find some parking (hint: head over early, especially if you're coming from South or Central Maui), bring your walking shoes and enjoy the food, shopping, drinks and more before enjoying the show!
If you're looking for a truly unique Maui experience, check out one of our favorite events of the year, the annual Makawao rodeo. Because the Fourth falls on a Tuesday this year, the festivities for the Makawao Rodeo will begin on Thursday, June 29th and run through Sunday, July 2nd. Every day features different events, competitions, and exhibitions, and will conclude with a parade through Makawao Town. If you're a rodeo lover, and especially if you never expected to see one on Maui, then this beloved event is not to miss!
Smaller neighborhood events will be happening around Maui! And don't forget to check out First Friday Wailuku on July 7th for a great chance to mingle with Maui locals, eat some amazing local food, and shop for Maui-based products that you won't find anywhere else!
See you in July!