Happy Holidays!
If you've never been here during the holiday season, you might be wondering what it's like on Maui. Truthfully, it's not too different from the rest of the United States. The weather gets cooler (a drop of five to ten degrees may not sound like much, but we certainly feel it!), stores are crowded with shoppers, and Christmas lights and decorations go up all over the island. Maui's holiday season does have a few distinct differences, and one of them is the annual return of some very special visitors– the humpback whales!
From around November to April, the Hawaiian Islands are home to thousands of humpback whales, who migrate here from Alaska. During the summer months, they feed in cooler waters, but once winter starts, they head for tropical waters for mating and calving. Once whale season really gets going, they're everywhere. You'd be hard-pressed to look out to the ocean and not see at least the spout of a blowhole, or a whale's tail (known as a fluke) popping out of the still water.
There's no shortage of companies offering whale watching tours throughout the season on Maui, and you're sure to find one that fits your budget, time frame, and level of interest. Some offer meals and beverages on board the boat, and virtually all of them guarantee whale sightings on their tours. I try and go on at least one whale-watching tour per year, and have never been disappointed. Seeing these huge animals up-close is an unforgettable experience!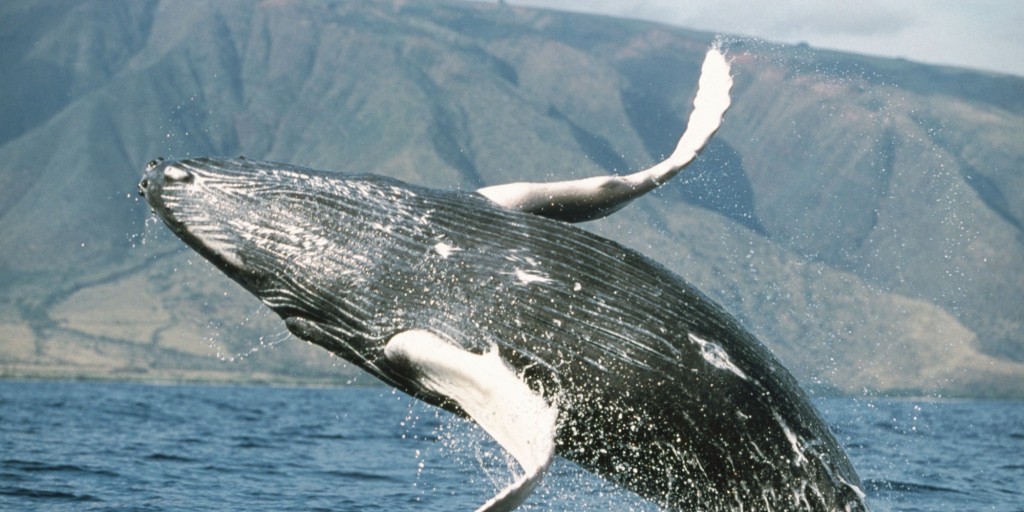 Even if you don't do a tour, it's easy to spot whales from land from certain spots on the island. Try the scenic lookout at McGregor Point on the way to Lahaina. You may even be able to catch up with a naturalist there, where they sometimes set up to observe and count whales and educate the public about our seasonal visitors.
Whale season on Maui encompasses more than just the holiday season, but for many Maui residents and visitors, whale-watching is a big part of their Maui holiday. Humpback whales are just another aspect of what makes Maui such an incredible place. If you are coming during winter or early spring, make sure you plan out some time to get to know some of Maui's biggest part-time residents!