Why should you tour Maui with Temptation Tours? Well, there are really a ton of reasons. Our luxury Limo-Vans are comfortable and spacious, and our tours accommodate a maximum of six to eight guests for a truly customized experience. We visit some of the most spectacular, breathtaking locations on Maui, and offer the most unique tours around. One of the most compelling reasons to travel with us, though, is our amazing group of Hawaii-Certified Tour Guides, who exceed our guests' expectations time and time again. Each and every one of them is a true professional, and they make sharing paradise with our guests their livelihood—and they love it.
We love hearing from our guests, and regularly receive accolades about every aspect of our tours—our luxury Limo-Vans, our Pacific Rim cuisine picnic lunch, and of course, the incredible sights and scenery that Maui offers. What do we hear about the most, though? You guessed it—our Tour Guides! Our Driver Guides go above and beyond every day to give our guests the experience of a lifetime, and when we hear back from our guests, we know our Guides have done their jobs and so much more! Want to know what people are saying about our Tour Guides? Check it out!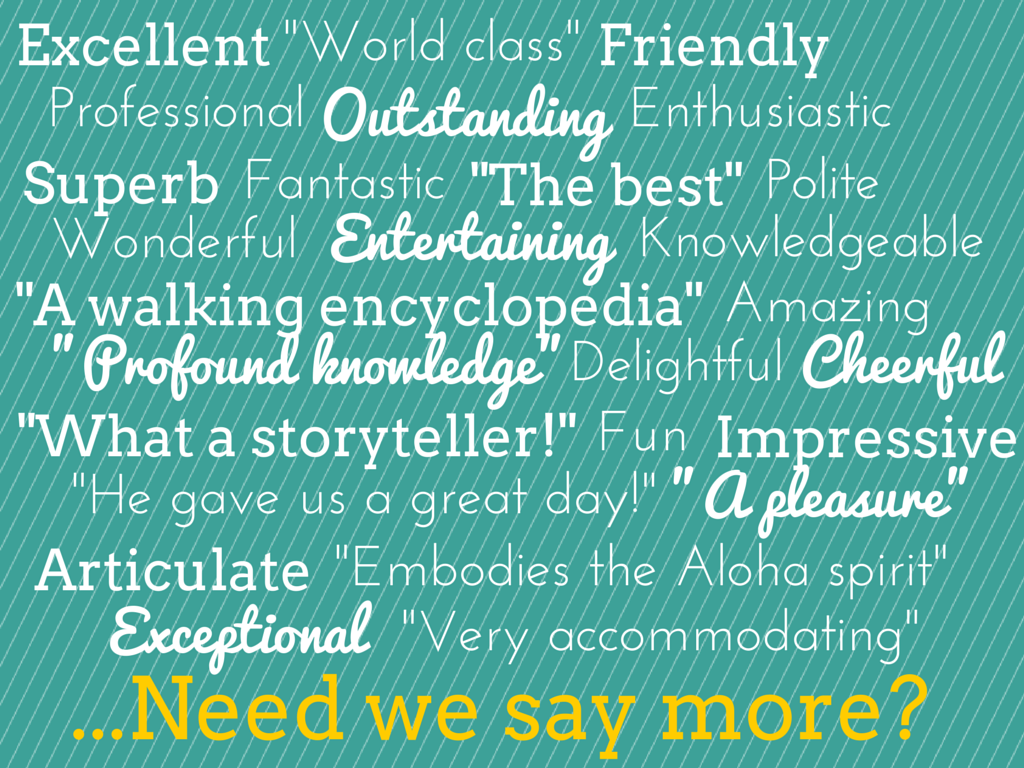 Our Tour Guides are all of the above… and then some! See for yourself, and book today!