The mysterious pull to live on Maui or on any of the Hawaiian Islands is strong.   
Many people move here, sight unseen, having never set foot in Hawai'i. Sometimes, people feel the pull from a postcard they receive. There is something about the color of the sky or impossibly blue ocean and they know!
Or through stories from others, their beautiful travel photos, or even gifts given, whatever the cause, the population keeps growing. 
It is interesting to watch what happened during the time of COVID. As more people began to work online, the flexibility to live wherever you want is more possible than ever. Dreams are coming true! More people are moving to Maui!
Here are 5 Reasons Why We Dream of Living on Maui
      1. Fresh Caught Fish – Fresh Picked Food
I have heard it said, "I never liked fish until I came to Hawai'i."  I don't know about you, but to me, fish is NOT those little breaded frozen thingies I used to eat growing up. 
The sheer freshness of being caught today, the variety of fresh fish in the 50th state, is to die for. You barely need teeth to eat it! And the preparations are as numerous as the types of fish available. Whether you eat macadamia-nut crusted Ahi or Grilled Mahi Mahi with papaya relish, your mouth will water from the moment it is set in front of you. You will dream about it once you leave and count the days until you return and can have it again.
There are many farmer's markets on all the islands.  And almost always, the fishermen, who arrive, at 5:00 AM, fresh fish on ice, are sold out by 7:00 AM!
Local fruits and vegetables are abundant. They are delicious and grow year-round due to the favorable weather in Hawai'i.  Generally, if it does not grow year-round, it will have a longer growing season here than most places.
Avocados, papayas, and bananas grow year-round.  So does lettuce, many leafy greens, and root vegetables like carrots, onions, and potatoes of all varieties. Maui Sweet Onions are renowned by chefs everywhere.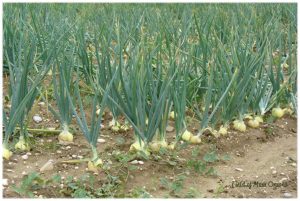 Summer and winter squashes have long growing seasons, whereas spinach does not last as long.  But while it grows, it is phenomenally tender. 
Will there be the food you miss here because it is not available?  Of course!  For example, stone fruit is very hit and miss.  Mostly miss!
But we are not talking about those right now, are we?
      2. The Ocean and Ocean Activities
For many people, residents and visitors alike, they have a swimming suit in their carry-on bag, and the ocean is their first stop out of the airport! 
You can see the ocean from almost anywhere you are on every island. It is highly unlikely that you will move to Maui and not participate in ocean sports and activities.  At the very least, you will enjoy the beaches, swim regularly in the ocean and stay there to enjoy the sunset.
These days there are so many fun ocean activities.  In days gone by it was primarily surfing, which was not necessarily a sport for everyone.  NOW, we have something for everyone.  Next week, we will fill you in on a few of the many fun things people do in Hawaiian waters.
      3.  Weather – Outside Activities create a healthier lifestyle
Imagine great year-round weather. To some of us, it feels like perpetual springtime!  You might miss the seasons…after 20 years!!
You can always go back to visit the snow and take your snowboard!
Getting outside is a natural way to stay healthier.  There is rarely a day in Hawai'i that you cannot take a walk, run, or bike ride somewhere outside.
If you are more adventurous, there are many hiking trails, and guess what?  No snakes!  Yep, you heard correctly, no snakes. That's why so many people can hike in sandals or flip-flops.
      4. The Hawaiian people are beautiful – with a Laid-back Lifestyle!
The spirit of Aloha permeates the culture.  There is an inherent calm in the demeanor and voice of the Hawaiian people. You can feel it almost everywhere you go.
Although, you will have to slow down a bit and get into the rhythm of the islands. It will help you to pick up on folks' inner calm.
When you move over into the slow lane, you may be surprised how you embody the island way of life and how much happier and healthier you feel! 
Not only will you stop and take your shoes off at the door, but you will also pause to smell the flowers that are often blooming outside your windows.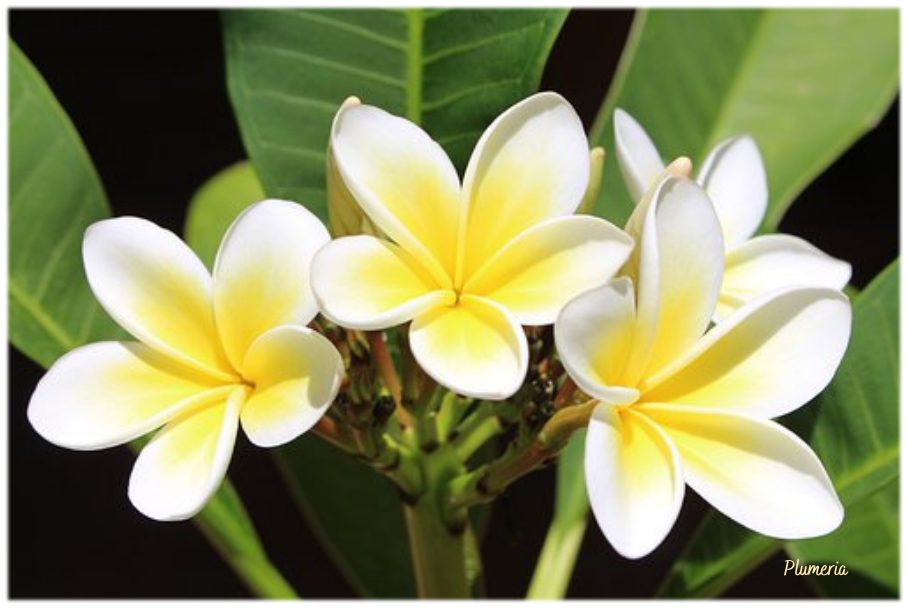 Speaking of fragrant flowers, here is number 5:
      5. FIVE Island Aromas
Poke – In our Ono Grinz blog, Poke was first on the list.  It is a way of life on the islands and is becoming popular in other states and countries.   
Yellow plumeria – All plumeria have a fragrance.  It seems to us that the yellow plumeria have a more noticeable, more luscious scent.  Some types of plumeria will bloom year long, just not as prolific in the winter.  Whereas others have a blooming season. Make sure to pick a couple to bring to your abode. Better yet, get a plumeria lei!
 The sea blowing through on a gentle trade wind – there is no good way to describe how the sea smells when you walk into its scent as it passes over you with the breeze.  You will know it when it happens.
The rainforest – the rainforest has a myriad of fragrances.  When it is damp, the earth is fragrant, but when it is dry, you will smell other things.  The flowers in the forest are generally not blooming year-round.  If you are lucky enough to catch the Kahili Ginger in the early fall, you will recognize something extraordinary.  It is considered invasive, and it certainly is, but you still cannot deny the magic of its fragrance.
The approaching rain after a dry spell – in times of drought, you can smell the rain coming some minutes before it arrives. Another indescribable smell, yet so welcome.  Rain is a blessing in Hawai'i.  Especially at a sacred ceremony, including weddings.
Most people don't need a reason to move here. It's Hawai'i!
Another word for paradise! Long beach walks in soft-like-sugar sand, floating in water with incredible visibility and clarity, hiking in the 10,000' mountains… there is so much to pull us here to settle down. Even the air and atmosphere are soft, inviting, and fragrant.
For some, it can be raising your children in a state with year-round outdoor beauty and recreation. Creating a healthy lifestyle is so easy! Clean air, clean food, clean water… an abundance of exercise and fitness opportunities outside, year-round.
For others, it seems the perfect place to set up your Remote Work office, a view of the vast Pacific from one giant set of picture windows, the glorious mountain from another window! Plus, everything else we covered here – the food, the fragrances, the culture of Hang Loose.
There's no rush… take your time.
We'll all still be here, chillin' on the beach…in January. You're welcome as soon as you can get here! 

Writing and Graphic Design by Sugandha Ferro Black

Photos courtesy of Wiki Commons and other paid for or free sources unless otherwise noted.