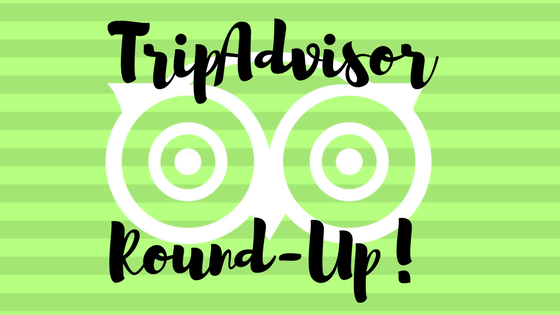 We love our guests, and they love us back! It's neat how that works out, huh? Check out some of our recent fantastic TripAdvisor reviews from guests who have simply loved their time with Temptation Tours!
This guest was thrilled with her Hana Ultimate, led by none other than Melany! It's amazing how many reviews for Melany say that they feel like they're traveling with a good friend when they join her for a Road to Hana adventure. This guest really enjoyed the included meals, too– a stop at Cafe Mambo in Paia for breakfast, and a relaxing four-course luncheon at the Travaasa in Hana. If you want to "give into Temptation" as well, book a Hana Ultimate tour soon!
This guest had a wonderful experience on their Haleakala Sunrise tour with Al– and included some INCREDIBLE photos of their sunrise experience! Al's an incredibly friendly, extremely enthusiastic, and very knowledgeable member of our Tour Guide team, and he really hit it out of the park for these guests– serving up a "home run" experience! Kudos to Al!
Gayle was behind the wheel for this tour, hosting guests joining us from a cruise ship. From learning all about the unique ecosystem on the Road to Hana, to sitting down to enjoy a gluten-free lunch option during the day, this guest recommends hopping on board for the Hana Picnic tour!

Another great one for Gayle– with even more accolades for our delightful picnic lunch! Even the pickiest of eaters are sure to enjoy fresh, Pacific Rim Cuisine on one of our scenic Maui adventures. On a Hana Cave-Quest, you'll visit the Ka'eleku Caverns, which were formed by an ancient lava flow from the now-dormant Mt. Haleakala. Talk to us soon to experience this "First Class" tour yourself!
This wonderful review for a Hana Picnic tour with Paul really highlights all the best points of any of our tours. You'll get to relax, learn about the history, culture, and natural life of the Hawaiian islands, and sit down to a fantastic meal. It sounds like this guest was inspired by the beautiful surroundings on the Road to Hana– and you will be too!
Check out our TripAdvisor page and see what else guests are saying about our tours, our company, our Luxury Limo-Vans, and of course, our Tour Guides! Don't forget to leave your own review if you've had the opportunity to join us– and if you haven't, what are you waiting for?