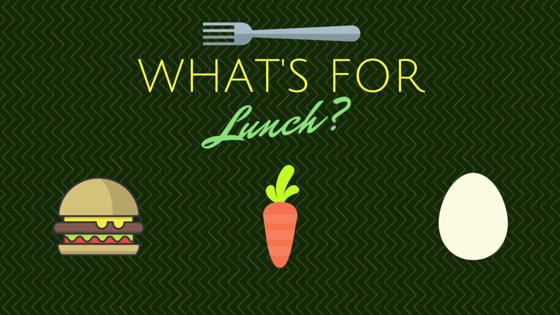 During a day touring the rainforest, or trekking around serene Upcountry Maui, you'll likely get hungry. That's why we serve at least one meal on each tour—you need your fuel! Some of the most common questions we hear from guests are about the food, so we know it's on your mind before you book your tour. I've put together a detailed breakdown below about the meals and snacks served on our various tours. Read on, and hopefully all your food-related questions will be answered!
Light Morning Snack – Served on the Hana Picnic, Hana Cave Quest, Crater & Rainforest, Summit Lavender Sojourn, and Haleakala Sunrise*
Most tours offer a little something to munch before getting into the heart of the tour. For the day tours, the Light Morning Snack is either tasty pre-wrapped pastries, or a fruity pudding ring cake. They're served alongside your choice of coffee, tea, or hot cocoa at a scenic location. While you're enjoying it, it's a great time to mingle and meet with your fellow travelers and your Tour Guide. Currently, space limitations in our Limo-Van don't allow for an alternative gluten-free or vegan snack, so if you're a no-go to gluten, eggs, or dairy, you may wish to pack a small snack along with you.
*Note, on Sunrise tours, the light snack is served at the Summit, and consists of the wrapped pastries along with warm beverages.
Breakfast at Kula Lodge – Served on the Haleakala Sunrise
After your Sunrise tour, you'll be ready for a hearty, full, breakfast, so we've got you covered! A prix-fixe menu at Kula Lodge is included with your Haleakala Sunrise tour. You'll choose from pancakes, waffles, omelets, bacon and eggs, and lighter fare like fruit and granola. Your breakfast comes with your choice of coffee, tea, or cocoa, perfect for thawing out after sunrise and comparing photos with your tour companions! Vegetarian options abound, but if you're gluten-free or vegan, please let us know as soon as possible so we can contact the restaurant for you.
Breakfast at Café Mambo – Prix-fixe served on the Hana Ultimate, no-host served on the Haleakala Sun-Trek
Café Mambo is located in the ultra-groovy Paia Town, and offers a Latin-inspired menu in a modern setting, which is sure to get you in the mood for an exciting day of exploring. Our prix-fixe menu offers most breakfast standards with an international twist. Enjoy omelets, breakfast sandwiches, or griddle favorites like French toast and pancakes. You'll find veggie and gluten-free options, but please be sure to let us know if you'll need a vegan option, and we'll make arrangements. Coffee, tea, and soft drinks are included with the prix-fixe breakfast.
Pacific Rim Cuisine Picnic Lunch – Served on the Hana Sky-Trek, Hana Picnic, Hana Cave-Quest, Haleakala Sun-Trek, Summit Lavender Sojourn, Crater & Rainforest, and the Kapalua Ridge Trek
We created our exclusive Pacific Rim Cuisine Picnic Lunch in conjunction with our professional caterer, and we're so proud of what it's become! The picnic lunch features two wraps, the Pacifica and the Southpointe, and guess what—you get BOTH! The Southpointe is a grilled herb-marinated chicken breast, along with Kula organic mixed greens, roasted corn and black bean relish, buttermilk ranch dressing, all inside a savory roasted garlic tortilla. Our Pacifica wrap features a seven-spice seared ono, with organic green leaf lettuce, black olive and caper relish, and a wasabi aioli, all in a sun-dried tomato wrap. Both wraps are filling and tasty, and are the perfect accompaniment to your al-fresco experience, whether you're on a black sand beach or surrounded by fields of lavender. You'll also enjoy a fresh garden vegetable pasta salad, chilled Maui Gold pineapple slices, and a fudgy macadamia nut brownie. Both wraps are available in a gluten-free rice wrap, and we offer a rice wrap chock full of veggies for our vegetarian and vegan guests. Lunch is enjoyed with bottled water and tropical soft drinks.
Lunch at the Ka'uiki Dining Room at the Travaasa Hotel – Served on the Hana Ultimate
For the ultimate dining experience in the secluded town of Hana, the Ka'uiki Dining Room is the place to be. Your prix-fixe lunch selection begins with an appetizer, including vibrant salads and fresh local fish. For entrees, you'll choose between locally-grown beef burgers, chicken sandwiches grilled to perfection, or vegetarian or gluten-free wraps. Dessert is a choice of haupia (coconut cream) cake or gluten-free cheesecake. Lunch includes coffee, tea, or soft drinks.
Food FAQs:
What can you do to accommodate special dietary needs?
Almost anything, really! Please let us know what your needs are before your tour, so we can work with the specific restaurant(s) or our caterer and come up with a plan. Our most common requests are for gluten-free, vegetarian, and vegan meals, and we can easily accommodate all of those! Right now, we are unable to accommodate requests for kosher meals, but we can direct you to Maui's only kosher takeout service, who can work you directly to provide you with a meal you can take on any of our tours. Call us for details!
I would prefer not to have one of the wraps featured in the picnic lunch. Is that an option?
Yep! If you'd prefer to have two Southpointe wraps, or two Pacifica wraps, just let us know! We'll also let your Tour Guide know, so he or she can easily serve you the correct meal.
Can you accommodate food allergies?
Please let us know well in advance if you or someone traveling with you has any food allergies. We will do our best to take steps to avoid contamination, but if you have any life-threatening allergies, it may be best to arrange to bring your own food. Some of our food does contain common allergens, such as soy, dairy, wheat, and tree nuts. None of our food contains any beef, pork, shellfish, or peanuts.
Where is the picnic lunch served?
The picnic lunch is served in a scenic, outdoor location, depending on your tour. You'll be seated at a picnic table covered in a white linen tablecloth, and your food will be served on crystalline plates, along with real silverware and cloth napkins. We really take our picnics seriously, and we hope it's one you'll never forget!
If you've got other questions, please call us at 1-800-817-1234, or send us an email. We know that a meal can be a huge factor in choosing your tour, so we want to know what we can do to make sure you'll have a delicious, worry-free meal while on your luxury Maui adventure!
Bon appétit!