If you have ever hiked in Maui you may know it has many hiking trails of varied terrain. One can hike from sea level to as high as 10,000 feet.
Maui visitors that love to hike trade off their days. They spend one day sea-faring or doing ocean activities and the next day hiking. It is hard to choose where to venture first when choosing a hiking trail. We often hear from them that there is never enough time to do everything they want to do on Maui, no matter how long they are here.
Today and next week, we are going to let you in on a well-kept secret. 
Visitors and locals alike CAN hike in Waikamoi*  Preserve.  Waikamoi Preserve is nearly 9000 acres and is one of Maui's largest Native Forest and Nature Preserve.
(In our commitment to honor tradition and authenticity, you can find a glossary of our Hawaiian words at the bottom of this blog.)
Before we reveal this secret, however, let's spend some time learning about this very special place on Maui.
The Nature Conservancy of Hawaiʻi, the East Maui Watershed Partnership, along with Alexander & Baldwin, and the Haleakalā Ranch, have sought to protect the 100,000 acres of the East Maui watershed. In the heart of this watershed is Waikamoi Preserve.
Here are 4 reasons why this area needs protection:
It provides up to 60 billion gallons of clean water annually to Maui
There are 63 native and endemic plants that are being preserved and protected
It is home to 12 different native bird species, of which seven are endangered
Many endangered insects are harbored here too
Due to the work that has been done in this preserve, there are no non-native animals. The preserve and the entire area are fenced to ensure that none return. The partners perform regular inspections to be certain the fences are secure and that this area is safe from animals that can prey on the Hawaiian Native Birds or destroy the native plant life.
The drive up the mountain is spectacular as the island opens up to reveal its unparalleled beauty. Each switchback reveals a more spectacular view than the last.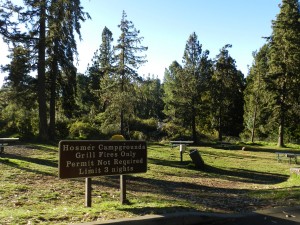 When you arrive at the park entrance, take the first left towards Hosmer`s Grove. The preserve entrance is the first lot on the makai* side.  It is a small parking lot with restroom facilities to use prior to the hike. We suggest you use them as it could be 4-6 hours before you return, and there are no restrooms during the hike.
In preparation for the hike, here is what to expect:
Meet up with your 12 fellow hikers.
All foot gear will be disinfected and brushed to prevent invasive species from entering this pristine forest via seeds, spores, or other unknown things.
There will be a history briefing about Hosmer's Grove and the preserve to get you ready for this very unique experience.
One of the things you will learn and see is that the best intentions can often lead to unintended consequences. For example, the planting of pine trees has been a disaster for native and endemic species. All of the partners are doing the best they can to minimize their spread.
 Let's look at some of Hawai'i colorful native birds that live in the sanctuary of Waikamoi Preserve that you may see on your hike.
Here is a bit of bird history.
The facts vary depending on where you research. In ancient times, there were close to 100 species of colorful honeycreeper*.  Honeycreeper is a variety of many native Hawaiian birds. Most of them were ground nesters, and they all had curved beaks and drank nectar from native flowers.  There was no threat to them in Hawai'i.  No snakes, no rats, no cats or dogs, no mongoose.  They were safe. They could nest on the ground. The statistics now are sad, with at least 30 of these varieties extinct and more on the way. 
This is why places like Waikamoi Preserve are so important to take care of.  To protect and preserve what is left of these exquisite creatures, unique plant life, endangered native insects, and of course, the history of Hawai'i.

To wrap up our Hawaiian Bird stories, here is an 'Ōlelo No'eau*
(Hawaiian Proverb)

Ho'olai'i na manu* I ke aheahe
The birds poise quietly in the gentle breeze
Said of those who are at peace with the world, undisturbed and contented

6 of the 12 Hawaiian Native Bird species you may see on your hike 
To experience a native forest of any kind is a gift beyond expression. There are so few that are accessible in the world today.
Next week we will talk about some of the native and endemic plant life that is being preserved in Waikamoi Preserve. We will describe the hike and how amazing an experience it is to walk through a place where the intention is to preserve the past.
Tune in next week to discover the secret of how you, too, can visit this beautiful place.

Writing and graphic creation by Sugandha Ferro Black (with help and some photos from Paul Janes-Brown)

GLOSSARY* of Hawaiian Words
Honeycreeper – Ground nesting native Hawaiian bird that suckles nectar
Makai – Here referred to as a direction – toward the sea or on the ocean side of wherever you are
Manu – bird
'Ōlelo No'eau – Hawaiian Proverb
Waikamoi – Water of the Moi Taro (a native taro of short stocky stems and light green leaves)
*Please keep in mind that all Hawaiian Words have many meanings. The meanings we share here are the specific translations for the words as they pertain to this particular blog's subject matter.
Photos courtesy of free & other paid for sources unless otherwise noted.