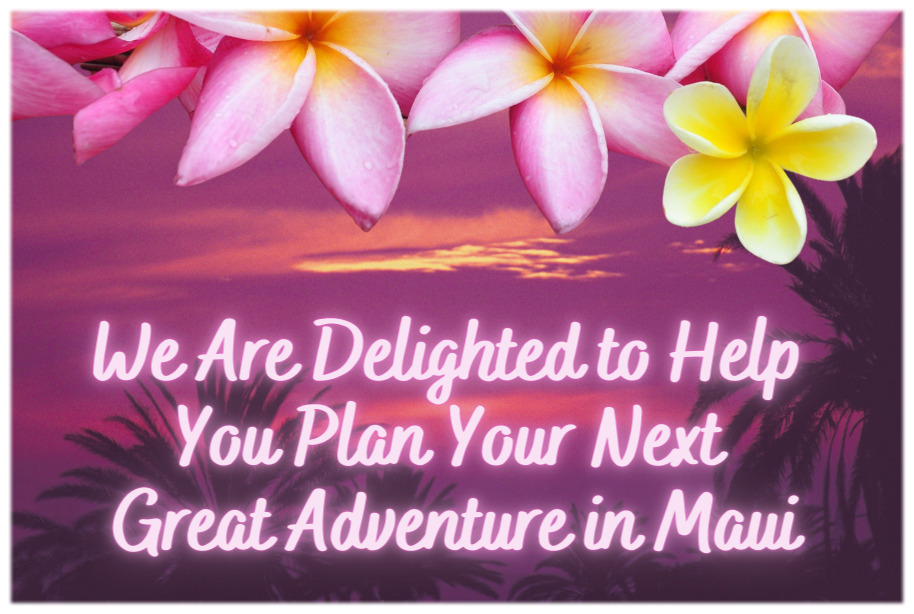 It's Maui VACATION time!
To make your upcoming trip to Hawai'i smooth and seamless, please read the following requirements the governor has set out. We even suggest you take notes, make a list, and take care of the details so the fun can start ASAP!  There are always moving parts when coming to Hawai'i, so it is good to stay informed.
You can find some helpful information: HERE 
We would suggest you still bring some of your favorite face masks. Some places may suggest or even require especially health care businesses, and you know you may need to have a massage or pedicure! Businesses can make the rules that are most comfortable to them. PLUS, it is always good to have a mask in case you are not feeling well, to protect others.
Click on the Masks to read the latest:
Ok, a lot of the details are in place. Now, let's start planning your best Maui Vacation ever! 
Whether you have been to Maui or not, there is always something new and fun to do. For the past several years, we have been compiling lots of excellent information about Maui and the state of Hawai'i in our Temptation Tours' blogs.
Our Hawai'i blogs contain a variety of topics to tantalize many of you, whether you are a history buff, love to learn about people, are a culture aficionado, or are purely in it for relaxation and fun.
We have chosen these 7 blogs for easy access to help you as you plan your next visit.We invite you to let us help with the planning of your next visit by offering quick access to 7 of our best travel planning blogs. We picked them to help you find a wealth of good vacation ideas and fun things to do.
Here is where the essence of Maui comes out. This blog will help you get into the island vibe quickly so you can skip the unwinding time and access your chill factor immediately. We want to get you prepared and ready to totally relax and hang loose. Our goal is to go island-style to da max!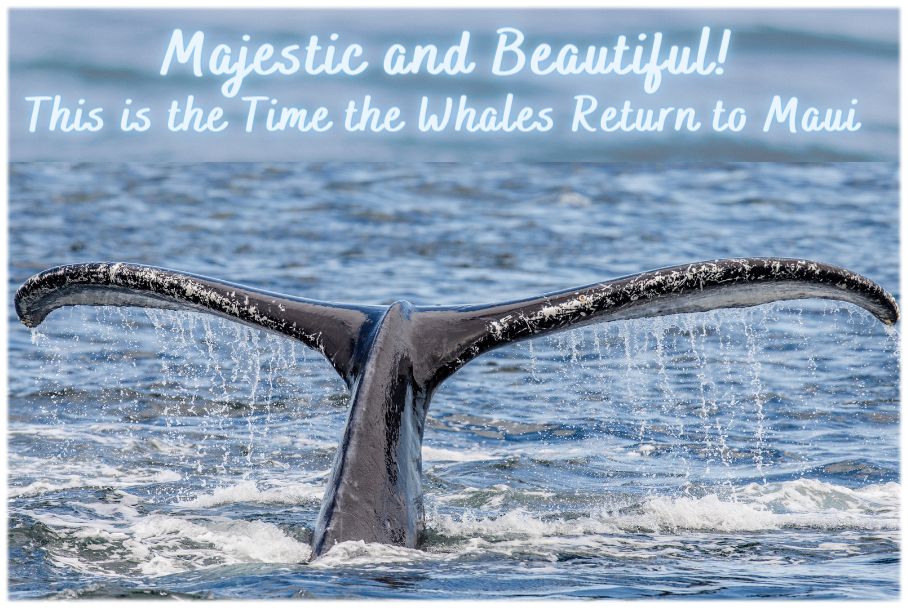 Of course, the North Pacific Humpback Whales speak for themselves! We write about them every year because it is so exciting to have them back. Like seeing a sunset or a rainbow, one never tires of being near our whales. Our most detailed blog for those looking for more facts is here [https://www.temptationtours.com/top-10-facts-you-need-to-know-when-you-visit-the-whales-in-maui/]. So don't miss your opportunity to see them. They will be here until April. February/March is considered prime time.
Hana is one of the most isolated and beautiful spots in the world. Although there are 617 curves on the Road to Hana and 54 one-lane bridges, it is still easily accessible. All you need is a day and the patience to drive on this magical and exquisite road. Once you have been on this adventure, you can't help but share your experience. Therefore, the word is out! So many people know about the Road to Hana even though they have never been there. In this blog, we share WHY the Road to Hana is so well known.
Most of us would not usually choose to go to Maui for only 3 days. But, if you had the chance to go to Maui for 3 days, would you say no? Yes, we would not say no either!  
This blog gives you a few of Maui's Greatest Hits to help you totally maximize your long weekend in Maui. One good thing about the Long Weekend Trip is that it can give you some great information on what you want to do when you return from your 2-week vacation!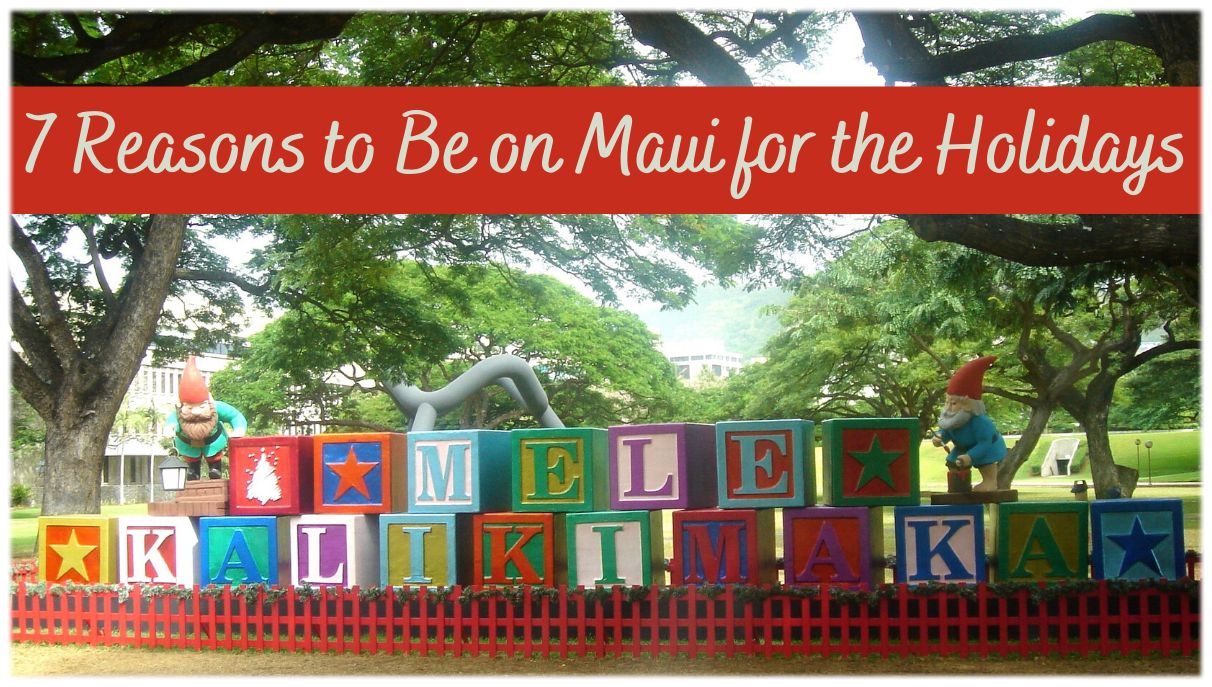 In ancient times, Hawai'i had its Holiday Season from October to February which was called Makahiki. Interestingly, this is still the holiday season during these modern times – Halloween to St. Valentine's Day. 
We would be remiss if we didn't share a blog or two about food. This is an excellent intro to local-style food favorites. Although some things may require trying more than once, once you have your taste buds tuned up, you will be hankering for more – especially once you are far away.
Bonus: Another food blog about Traditional Lu'au Food.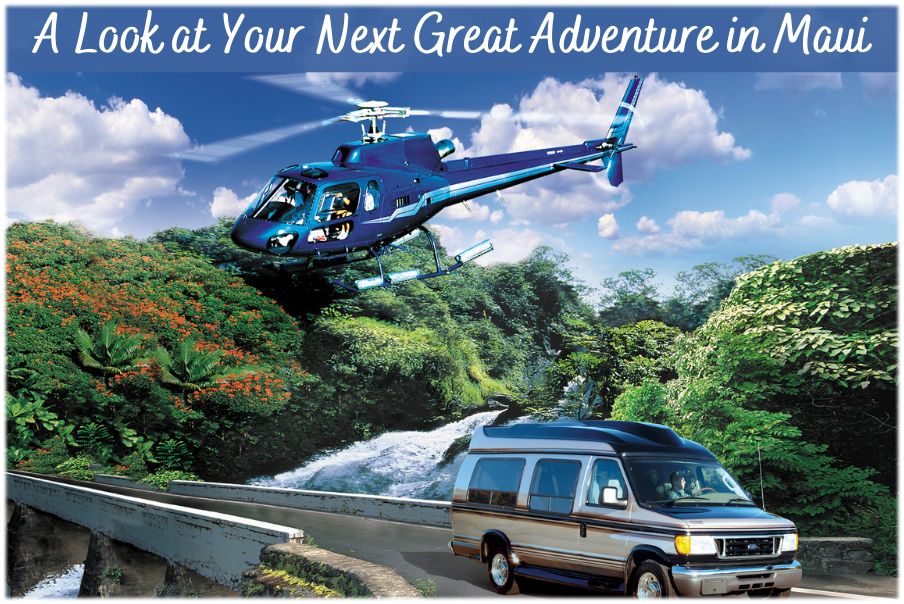 Late Autumn and early Winter in Maui are terrific! As temperatures on the mainland drop below freezing, the temperatures in Maui become slightly cooler.The sun is lower on the horizon, and it is not so hot on the beach. This blog describes all of our tours. There are various options for the perfect Road to Hana experience suited just for you and your family or friends.
A few more bits of information before we sign off.
You can peruse our blogs for other great information to enhance your Hawai'i experience HERE. Blogs on fishing, golfing, cycling, hiking, and way, way more!
Of course, please call or email us at Temptation Tours with any questions you have. 
Our final suggestion is that once your trip planning has started in earnest, that you please make reservations asap for your lodging and car AND all the tourist places on your list. For example, a Road to Hana Tour or Sunrise at Haleakala. 
Even with shutting down and re-opening, everything seems to be uber busy. Therefore, we also suggest booking restaurants or activities. This includes golf, lu'aus, or boat excursions. 
There are so many fun and relaxing things to do on Maui! So it's exhilarating that the state of Hawai'i has put out the Welcome Mat in this latest announcement!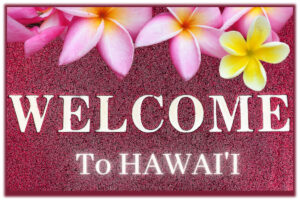 Don't wait! 
Get your details in place now and get over here in time to enjoy subtropical, sunny weather, fragrant trade-winds, beautiful sunrises, and sunsets.  
Can you hear the soft Hawaiian music in the background? The hula show is about to start! 
Hawai'i Calls!
Writing and Graphic Design by Sugandha Ferro Black
Photos courtesy of paid for or free sources unless otherwise noted.