Like us, you've been dreaming of a quick getaway somewhere that's fun and relaxing. You have seen the ridiculously low airfares to Maui. Are you wondering if it is worth it to go to Maui for a long weekend? Will 3 or 4 days be enough time? 
YES!! It is worth it. It will be enough time and we will tell you how!
To give you an idea of HOW crazy cheap flights have been, today we found that the cheapest flights to Maui are $182 Round Trip from the Pacific Northwest. 
As summer draws to a close and you feel the need for a sweet mini-vacay before school starts, let us help.
Since you will only have a few days, you will need to plan your time wisely to have maximum enjoyment and relaxation. Of course, we won't pretend that you can take it all in over a long weekend, but you can definitely hit your favorite hot spots. 
This type of mini-vacay will be more like appetizers straight into desserts!
You will feel super happy and fulfilled but will still leave Maui planning on when you will come back to continue the fun. 
Since Maui is a fantastic place to visit again and again, let's get you started on the right track.
A few essential details to make sure your long weekend in Maui is top-notch.
First and foremost, yes, you will need a car. Maui is spread out, and a car is a must to get the most out of your time there. If getting a car is not an option, we will cover a few other options later.
You can pack super light, just some beach clothes, a toothbrush, a light wrap, etc. And have your swimsuits and a nice snack packed so you can hop in the ocean right out of the Airport when you're on your way to the place you're staying.
Next, a fun way to connect with local residents is if you learn how to say some words in the Hawaiian language before arriving. Maui Guide Book has an excellent pronunciation page HERE.
There is no WRONG time to visit Maui, but there can be more rainfall in the late fall and winter months. If you find yourself going then, don't worry. Generally, weather passes through quickly.
Make sure to get a window seat and enjoy your descent into the Kahului Airport. It is indescribable, arriving on a green, tropical island with huge mountains in the middle of the sea.
Tune in to Hawaiian music on Spotify or Pandora before you come and make a playlist for when you arrive. Turn it on as soon as you get into your car to put you on the laid-back and soothing Hawaiian Style vibe. A good place to start is with Brudduh IZ.

Staying on the Lahaina/Ka'anapali side has lots of gorgeous beaches and fabulous restaurants for those who want to relax. And, that area is some distance further from popular places on the rest of the island.*
Now, let's plan your long weekend on Maui.
Naturally, you will want to spend time on Maui's gorgeous beaches and in the healing, crystal-clear water. However, the very best time of day to spend at the beach is during the mornings. The sun is soft, the sea is gentle and calm, and usually, there is no wind. It's just glorious! 
But wait! The late afternoon at the beach, drifting into the sunset is also fabulous! How does one choose? Here is some great Maui Sunset information.
The evening at the beach can be a small celebration. Bring a few appetizers, and a lovely beverage, and it still leaves time for a beautiful dinner. Yes, it is hard to choose between the perfect morning or a lovely late afternoon at the beach. 
We suggest you take a notepad or app to jot down the ideas you come up with on this Long Weekend trip for your next Maui trip! It's part of the fun of a vacay concentrated into 3 days – daydreaming about your next trip and even planning on a date!  
After a Morning at the Beach, some more ideas:
A day spent cruising around Upcountry Maui is always a good choice. It has a special charm that has a strong appeal to all the local residents, who all love to go Upcountry.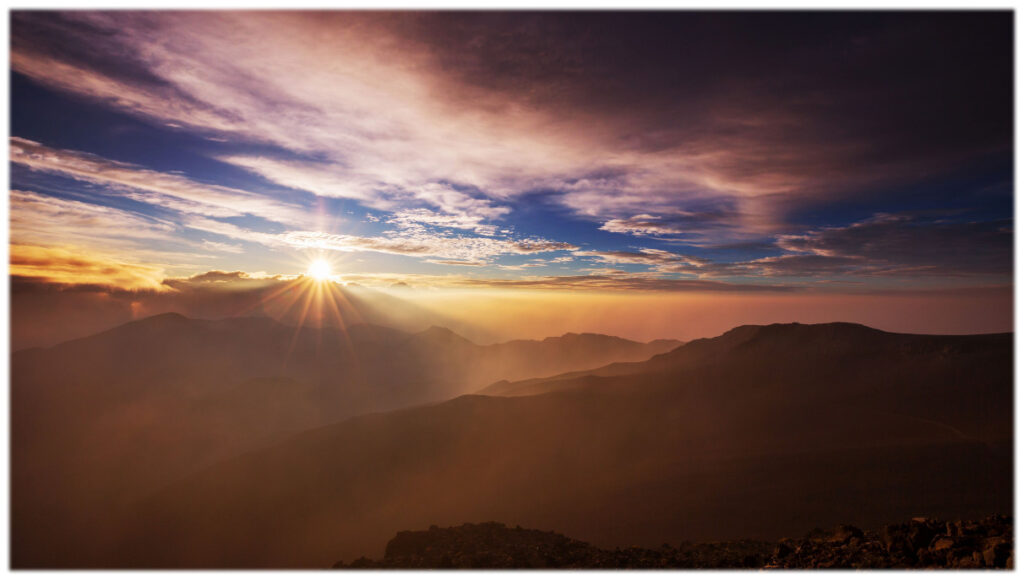 If you are an early bird, go up and visit the extraordinary summit of Mt Haleakala for sunrise (Reservations Required). Then, stop for lunch on the way down at the Upcountry gem, the Kula Lodge. A place known for its epic views.
Or, you turn left on your way down and cruise out to The Winery in 'Ulupalakua for a wine and champagne tasting mixed with gorgeous views.
Then, you can wind your way through the picturesque and historic towns of Makawao and Pa'ia on your way home. There are lots of charming little boutiques and restaurants all along your way. 
Our Number 1 suggestion is to experience the Road to Hana on your last full day. You don't really see and feel Maui fully without this experience. It is a highlight on any itinerary, and you will never forget it.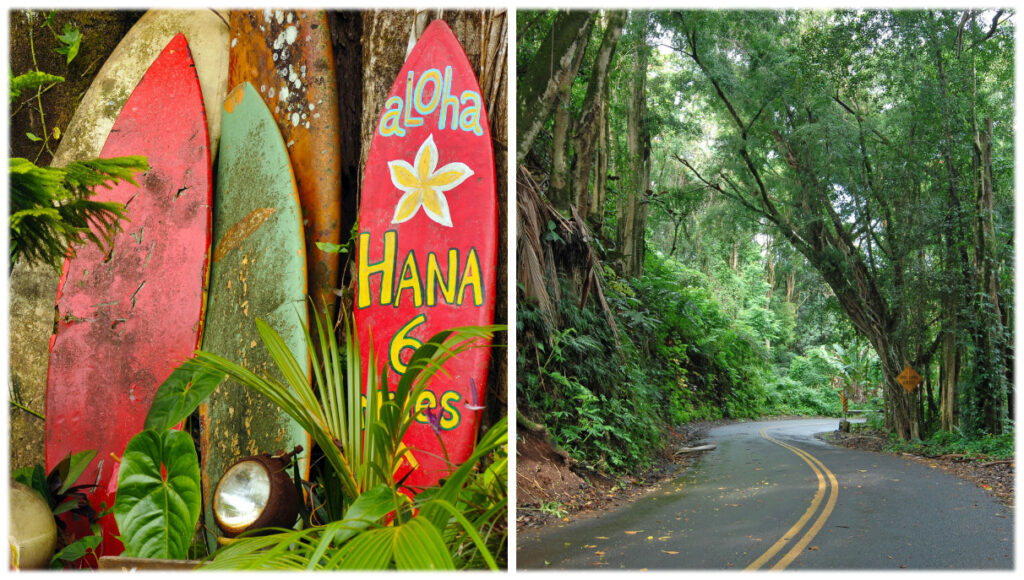 Because the Road to Hana is filled with many curves and one-lane bridges, naturally, we suggest one of our luxurious Temptation Tours.
Cruising in the comfort of our Luxury Limo-Vans with one of our excellent Hawai'i Certified Tour guides is sure to leave you with dozens of stress-free, delightful memories. 
However, to thoroughly spoil yourself and your companion(s), there is nothing better than riding out to Hana in our Luxury Limo-Van and then flying back with the scenic vantage point of the sky! See Maui from the air, places that are impossible to see from the Road to Hana, and your idea of a beautiful day on Maui will forever have a new meaning!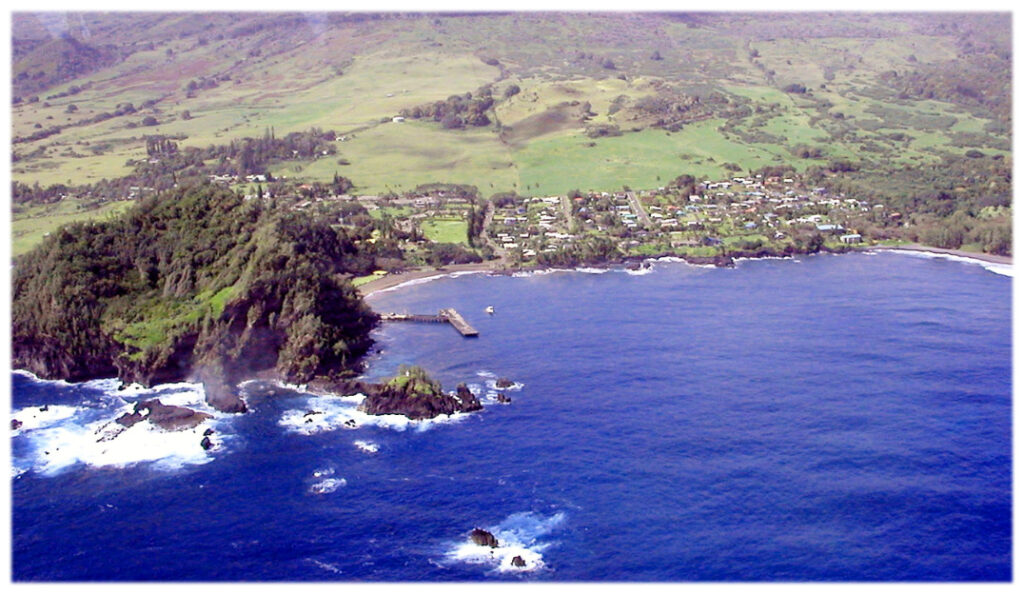 You can see the variety of Road to Hana adventures we offer HERE.
If you want to see what others say about our tours, you can see over 1000 reviews HERE or visit our website to see some reviews HERE.
*If you are staying on the Lahaina/Ka'anapali side, Temptation Tours can come and pick you up in our Limo-Van and take you to Hana!
See? You can get by without a car for this mini-vacay if you want to spend your time on the beach and take one day for a Hana excursion! 
All you need to bring along on the Luxury Limo-Van is your camera and swimsuit – we do the rest!

Writing and Graphic Design by Sugandha Ferro Black

Photos courtesy of paid for or free sources unless otherwise noted.