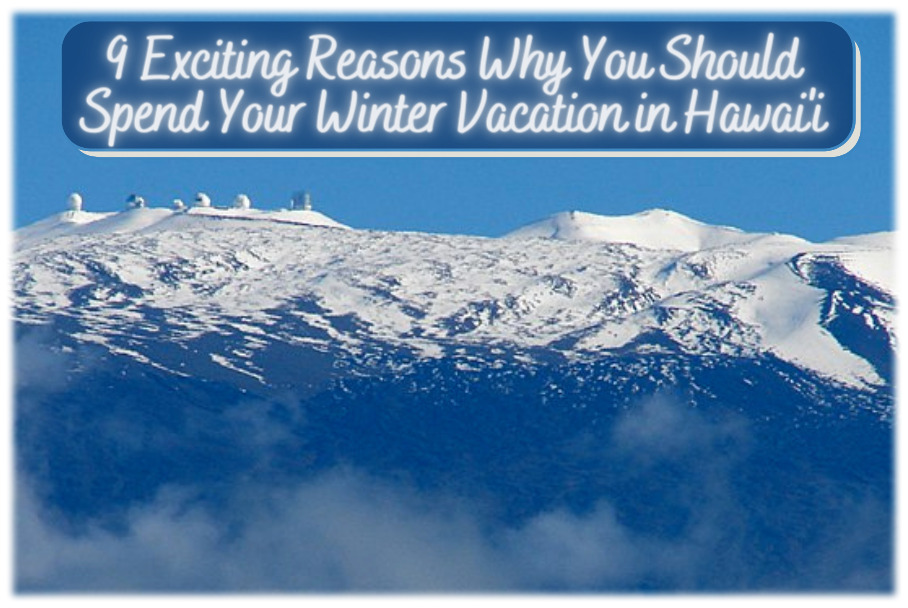 Winter is just a few weeks away.
Most of you have already had to put on winter jackets or insulated raincoats for a few chilly autumn days. Now, you are probably not leaving the house without something to keep you warm! 
Meanwhile, in Hawai'i, we are breaking out our hoodies (our winter jackets), long pants (as opposed to shorts), and, of course, socks with our flip flops!
Winter Shoes in Hawai'i
And, at night, when the temperature outside drops down to a bone-chilling 65℉, we may have to add a light blanket to our beds in Hawai'i. Maybe even close a window or two to keep in the warmth from the daytime sunlight. Heating? Nobody has that unless you live way up, high on the mountain! But, then, often it is a small wood-burning stove or electric space heater.
For our visitors from the mainland, after a few weeks or months of trudging through the cold, dark days, frequently with snow, the idea of hanging out on the beach in Maui with sunny 65℉ to 80℉ weather sounds very inviting! 
This is the main reason why the winter season in Hawai'i is considered the most popular time to visit.
Ho'olio is the Hawaiian word for winter. 
Ho'olio also means to sprout or germinate.  That is because this season is a time of renewal. It is when daylight hours begin to increase. More rain falls, and plants and trees start sprouting new growth.  New seedlings will soon emerge.
With the rains of the Ho'olio season come lush green leaves and humidity. A perfect recipe for a sub-tropical rainforest.
The ho'olio season starts in November and ends in April.  With a subtle but noticeable change of season, certain qualities and opportunities for fun adventures arrive. Seeing the big waves or humpback whales up close in warm waters are only a couple of the Hawaiian Winter season specialties.
Here are a few other things that are good to know for the ho'olio season.
9 Things You Should Know About Winter in Hawai'i
You can see Northern Pacific Humpback Whales – lots of them! Visit our blog on Whales to learn more about this incredible species.
Surf's UP! And we mean REALLY UP! The Jaws surf break on Maui can get up to 70 feet high, with the average being around 30 feet during winter. You can surf the big waves or watch the experts.
It is cooler, from 85° F down to 78° on average, and it rains more. Bring some lightweight rain gear and an umbrella. If you plan to stay in the southwest-facing areas (facing the sunset) of any island, there will be less rain in those areas as they are in the dry, non-rainy parts of the island.
Peak season means higher prices for hotels and car rentals, so plan ahead as much as possible.
Some flowers bloom all year. The winter months will not have such a profusion of blooming flowers as the other times, but still, many beautiful flowers abound.
Learn more about this season in our blog about Makahiki – a traditional 4-month winter and New Year's celebration from the days-of-old.
You can snowboard on Mauna Kea. Yes, there is often snow at the 14,000-foot summit when the moisture is there and the temperature is colder.  
Naturally, we have some information for you about Christmas in Hawai'i and can tell you 7 reasons why you should be here for the holidays HERE.
You can see some of the world's finest golfers and surfers at several world-class golf and surf tournaments held in Hawai'i during the winter months.
Since the water is still warm, you can plan to do all the fun water activities that are classic to do's in Hawai'i.  The days are long enough (and getting longer) already in the subtropical latitudes to get a fair amount of activity in and still watch a beautiful sunset.
It is always good to keep your eye on the weather, so you know the full spread of daily options you have. For example, it can be raining in one area and be sunny a few miles away. The surf breaks can be substantial on one side of the island and smaller for beginners on another side.
If you plan a family vacation for the holidays, a good option for the high season is renting a villa or vacation home for the whole family rather than a handful of hotel rooms. Then you can spend precious family time together, save some money, and have fun cooking and eating together in your very own house in Hawai'i. No need to drive so much!
By the way – don't forget the REAL snow in Hawai'i – Shave Ice!  
Try the many types of shave ice flavors, like cherry, blue raspberry, grape, tiger's blood (watermelon-strawberry-coconut), or strawberry. Shave ice is genuinely a local specialty we often call Hawaii's snow!  
Just like our Hawaiian winter season, Shave Ice is cool and refreshing, with so many beautiful things to do and see.
Watch a surfer towed into a 70' wave by a jet ski and drop down the face of a 6 story building size wave at 50 miles per hour!
See a giant whale come flying out of the water near your boat!
Maybe even go skiing on Mauna Kea!
Oh, the delights of Ho'olio in Hawai'i!
Writing and Graphic Design by Sugandha Ferro Black
Photos courtesy of Wiki Commons and other paid for or free sources unless otherwise noted.
Socks and Flip Flops| © Hillary H/Flickr,  Big Wave Surfer | © Anthony Quintano/Wiki,  Snow Capped Mauna Kea  | © W. Norwicki/Wiki,  Rainbow Shave Ice| © Leslie/Flickr, Shave Ice Menu| © Leslie/Flickr