Upcountry Maui.  Maui's very own description for a way of life.
Many upcountry folks on the island of Maui refer to themselves as mountain people. This term usually comes up when being asked about going to the beach. "Oh, no, I'm a mountain person. Why go to the beach when I can see the ocean all around me?". There isn't a spot upcountry without a view of the ocean. Mountain people feel very connected to the sea.
Upcountry is used to differentiate from living in town. Either you live in town, or you live in the country, or, like we say on Maui, Upcountry! Upcountry Maui describes much of the area on the Haleakalā side of Maui, away from the shore.
Visitors often take the opportunity to explore a tiny bit of upcountry Maui on their way down from Haleakalā, either after sunrise or before sunset at the summit. 
How come no one told me about Upcountry!?!?
A quick glimpse of Upcountry on your way down the mountain is not a bad idea if your time is limited.  But, you will definitely feel you missed a lot and want to come back. There is so much to experience here. This area is large. It emcompasses the area above the town of Pa'ia all the way around the mountain and over to 'Ulupalakua. This area includes Ha'iku, Makawao, Kula, Keokea, and 'Ulupalakua.
There are many treasures and delights as you explore Upcountry.
We suggest you plan on having a day or more to explore this area of Maui.  
To show you how much we believe in spending time Upcountry, we will whet your appetite in a few blogs about this area.  We will share some stories and history from this unique area.  We will introduce you to people and places here that "should not be missed".
WINE – An excellent place to start our Introduction
Let's begin our tour with some Made on Maui  WINE!
Did you know that Maui has its own winery?  Reds, Whites, Rosés, and Sparkling Wines (Methode Traditional, of course), PLUS: Wines made from local pineapple and other fruity dessert wines.
Tedeschi Vineyards – Maui's First and Only Winery
Tedeschi Vineyards officially opened in 1974 on leased ranch land in 'Ulupalakua. There were exciting twists and turns going back over 100 years. This land eventually came into the hands of the people who wanted to start a winery on Maui.
It all started with King Kamehameha III
In 1841, King Kamehameha III leased 2300 acres of land for ranching and farming to L.L. Torbert. He built over 16 miles of stone walls still visible today before he came to an unfortunate early demise. His death resulted in the 2300 acres being sold.
Fifteen years later, in 1856, a retired whaling captain, called Kapena Ki* by the native Hawaiian speakers, purchased 1500 acres of the original 2300 acres. This area is now called 'Ulalpalakua* Ranch. Kapena Ki, AKA, Captain Makee, was a pioneer farmer in Hawai'i at the time and owned one of the most productive sugar plantations on Maui. He picked right up where Mr. Torbert left off.
The Torbert Family at Rose Ranch
Captain Makee was one of the first to import a purebred stock of cattle. Also, he started a dairy which became renowned for its sweet butter due to the exceptional cows he had brought to Maui.
The Captain was interested in other things besides farming. He enjoyed creating an oasis of gracious living in 'Ulupalakua. He spent one million dollars (equivalent to thirty-two million dollars today) to create a courtly homestead. 
His Upcountry Sanctuary was named Rose Ranch, after his wife's favorite flower.
The Makee family was known for their hosting of visitors and their embodiment of hospitality. They built eight detached stone buildings at the elegant Rose Ranch surrounded by a sizable living quarter. It took 10 years to create this paradise, including a new house, a sugar mill, a church, and a mausoleum.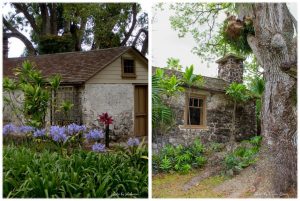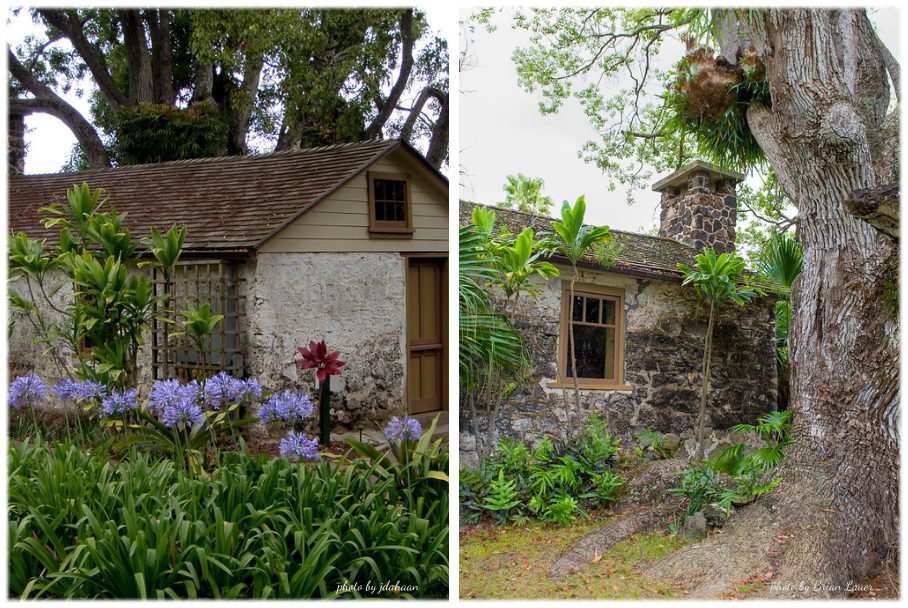 Rose Ranch became famous over the years. Although hospitality was foremost in the Rose Ranch style, it was also well known for its beauty and agricultural productivity.
Flowers were everywhere! Mrs. Makee loved flowers and had luxurious flower beds with concrete pathways constructed, which channeled the rain into cisterns.
Newspapers reported unforgettable parties at the ranch where guests danced until the wee hours. Everyone who visited lauded the "generous hospitality of the worthy host and hostess" [Pacific Commercial Advertiser, July 14, 1866].
Of course, food and wine were a big part of all the festivities that on Rose Ranch.
In 1874, King Kalākaua brought Queen Kapiʻolani to the ranch. They were so enchanted, they became frequent visitors. They visited often enough that the captain built them their own cabin.  Which is now the tasting room at Tedeschi Vineyards; The King's Cottage Tasting Room!
From Rose Ranch to a Vineyard
'Ulupalakua Ranch is permeated with such a rich history, that we can only share a snippet in today's blog, so …
… let's skip ahead about a hundred years to 1963 when C. Pardee Erdman purchased the 'Ulupalakua ranch. Erdman has since maintained the ranching and farming culture that is true to this area's history. 
In 1974, not long after Erdman bought the historic ranch … 
… he partnered with Emil Tedeschi, a Californian vinter and the rest is history.
Both men and their families were looking to do something new and unique. Somewhere in their search, they decided to start Maui's first winery.
View toward Kaho'olawe from 'Ulupalakua Ranch
After a careful survey, they found the perfect area to plant the vines.  23 acres of south-facing Maui countryside at around 1800 feet up Haleakalā; looking out at the islands of  Kaho'olawe, Molokini, and Lana'i.
Things moved fast. Vines are in!  Next, the old Rose Ranch buildings were restored for wine making and hosting guests. Preserving the past while creating a new future.
The Grape Orchards From the Air
In 1980, the vineyard's first grapes were harvested, and in 1984, Maui Brut was released. Maui Brut gained notoriety when it was served at Ronald Regan's inauguration ceremony. 
Since 1997, more varieties have been planted to find the best match for Maui's growing conditions.  Amazingly, many types of grapes thrive here!  Consequently, Tedeschi Vineyards has expanded its wine selection over the past few decades. In 2014, the entire vineyard reached its maturity. Maui's Winery, now MauiWine, once Erdman and Tedeschi's experiment, is now an overwhelming success. 
In 2015, Tedeschi Vineyards did its first re-branding – after 41 years, it is now known as MauiWine.
Forty years of trial and error, mixed with tenacity, has brought forth a tradition and wines that will stand the test of time.
Are you convinced?  Come Upcountry.  You can start at the Tedeschi Vineyard, Maui's Winery and sample some MauiWine and take home some Elk steaks from the 'Ulupalakua Ranch Store!
If you want to read more about Upcountry Maui, you can find it here:  Mom and Pops and Fun On the Way to The Top.

Writing and Graphic Design by Sugandha Ferro Black

GLOSSARY* of Hawaiian Words
Kapena Ki – Captain James Makee
'Ulalpalakua – Ripe breadfruit of the gods

*Please keep in mind that all Hawaiian Words have many meanings. The meanings we share here are the specific translations for the words as they pertain to this particular blog's subject matter.
Photos courtesy of free and other paid for or free sources unless otherwise noted.
Title Image | © CC BY 2.0 Brian Lauer/flickr, All other winery photos | © CC BY 2.0 Brian Lauer/flickr, View to Kaho'olawe | © CC BY 3.0 Forrest and Kim Starr /wiki, Grape Orchards from the air | © CC BY 3.0 Forrest and Kim Starr /wiki