Kaho'olawe is the smallest main island in the Hawaiian chain. 
But don't let that fool you. It is small but mighty, a 45 square mile island that has endured an unimaginable, punishing past. The good news is that today it is making a huge comeback.
This

May

marks the 28th year since the

return of Kaho'olawe to the people of Hawai'i.
Kaho'olawe is located about seven miles southwest of Maui and southeast of Lāna'i and was settled by South Pacific Islanders who arrived as early as 400 AD.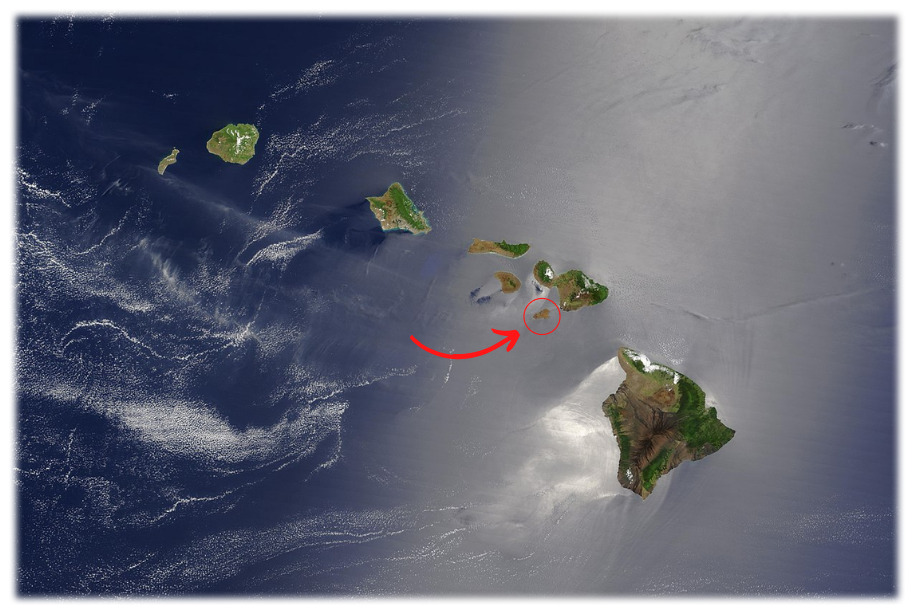 Although, due to the lack of water on the island, only a few small fishing villages were settled. They estimate that around 125 people would have been settled there at any one time.
In addition to fishing villages, platforms for religious practices and cultural ceremonies were constructed.
Because the land and sea are central to the Hawaiian culture, Kaho'olawe was dedicated to Kanaloa. 
Since Kanaloa is the Hawaiian deity of the ocean, Kaho'olawe became a sacred place for those who would navigate the wide-open seas. The island is historically called Kohemalamalama O Kanaloa. 
Kohemalamalama o Kanaloa refers to the place dedicated to Kanaloa, which gives birth to light. Kaho'olawe means that which is carried away and refers to the surrounding ocean currents. 
In ancient Hawai'i, Kaho'olawe was where navigators were trained for sea voyages.
Kaho'olawe has been and is still considered a center for those learning the ancient navigational arts. This knowledge and skill are required for open-ocean voyaging without instruments. There is a navigator's seat on the island's second-highest summit, Pu'u' O Moa'ula Iki. If you sit in the stone seat, you face north. Leaning back about 20 to 22 degrees is where you can find the North Star and is often where navigation plans begin.
When master navigator Mau Piailug came to Hawai'i to teach and assist Hawaiian navigators in the rebirth of Polynesian wayfinding, he visited Kaho'olawe.
He recognized the island's importance immediately.
He knew that Kaho'olawe provided views for wayfinders to use for studying the stars and the sea to map their voyage. 
Even though the island may have seemed small and barren in ancient times, native plants and seabirds flourished there. The dryland forests had intermittent streams that fed the native plant environment. The small streams were more effective on the landscape once the larger, overgrown vegetation was cleared for firewood and growing food.
Pu'u Moiwi is the remainder of an extinct cinder cone on the island that became the second-largest basalt quarry in Hawai'i. The materials for stone tools, such as ko'i (adzes) were mined there.
The proximity to Maui made it easy to transport goods back and forth.
Nearly 3,000 archeological and historical sites and features were inventoried on the small island by 2004. These sites tell the story of Kaho'olawe being a navigational center for voyaging, an adze quarry, an agricultural center, and a place for religious and cultural ceremonies. 
Traditionally, the island has been revered as a wahi pana (celebrated historical significance) and a pu'uhonua (place of refuge).
We want to share with you what Kaho'olawe has endured from the time after the first settlers came ashore. The island's devastation first began with the introduction of grazing animals. 
And now, this once mighty island is being restored as you read this story.
Here is a timeline for the life of this small and significant island in the Hawaiian chain, Kaho'olawe.
Native Hawaiians arrive on Kaho'olawe. Over the next several hundred years, Kaho'olawe would grow into the place we described earlier.
Goats are introduced to Kaho'olawe. They caused extensive environmental deterioration island-wide.
A disciplinary outpost is established. However, in 1853, the law establishing this outpost was repealed.
Ranching begins on Kaho'olawe, and many ranch leases are issued. Unfortunately, the grazing of cattle, sheep, and goats leads to further soil loss and erosion.
After Japan attacked Pearl Harbor, the U.S. declared martial law in Hawaii. This martial law led to using Kaho'olawe as a practice bombing range.
Kaho'olawe is transferred to the U.S. Navy with the provision that it be returned in a condition for suitable habitation when no longer needed by the military.
A series of unauthorized occupations of the island begins to protest and stop the military bombing. Finally, Protect Kaho'olawe 'Ohana (PKO) members filed a federal lawsuit to ensure a complete clean up of the island. A year later, a federal court ruled the Navy must conduct an environmental impact statement on activities on the island.
A consent decree is signed between the Navy and PKO, and the Navy is required to begin soil conservation, re-vegetation, and goat eradication efforts.
Kaho'olawe is listed on the National Register of Historic Places. At that time, it would be the only site on the list where active bombing also occurred.
President George H.W. Bush orders a stop to the bombing of Kaho'olawe.
Congress votes to end military use of Kaho'olawe and transfer the island back to the state. Approximately $400 million is authorized for unexploded ordnance removal.
The Kaho'olawe Island Reserve Commission is established to manage activities on the island.
In a ceremony at 'Iolani Palace, the Navy transfers the control of access to Kaho'olawe to the state.
The Navy ends the project to clear unexploded ordnance from Kaho'olawe. However, 25 percent of the island has still not been cleared of artillery, and unescorted access remains unsafe. Efforts to clean up the island and restore its watershed and natural flora and fauna continue.
Present
Work to restore Kaho'olawe continues, though those efforts have gone up and down with available funding. Yet, despite a recent devastating brush fire, the cracking of the island's water table from the bombing, and so much more, the passion for seeing a fully restored island lives on! 
Those tasked with taking care of the island say they hope to restore dryland forests on the island, eradicate rats and feral cats, and install a sustainable base camp and learning center.
Now you can see why we call Kaho'olawe small but mighty. 
It has survived many environmental disasters, yet it is slowly coming back to life with the help of dedicated volunteers whose first choice is to Malama i ka 'Aina (care for the land).
The unswerving dedication of volunteers, toiling year after year, is what makes Kaho'olawe mighty!
Small efforts plus the restorative power of nature can add up to major miracles over time. Every rolled-up sheet with rocks to slow the erosion, damming up a small gully to hold back precious water for new plants, is a tiny victory.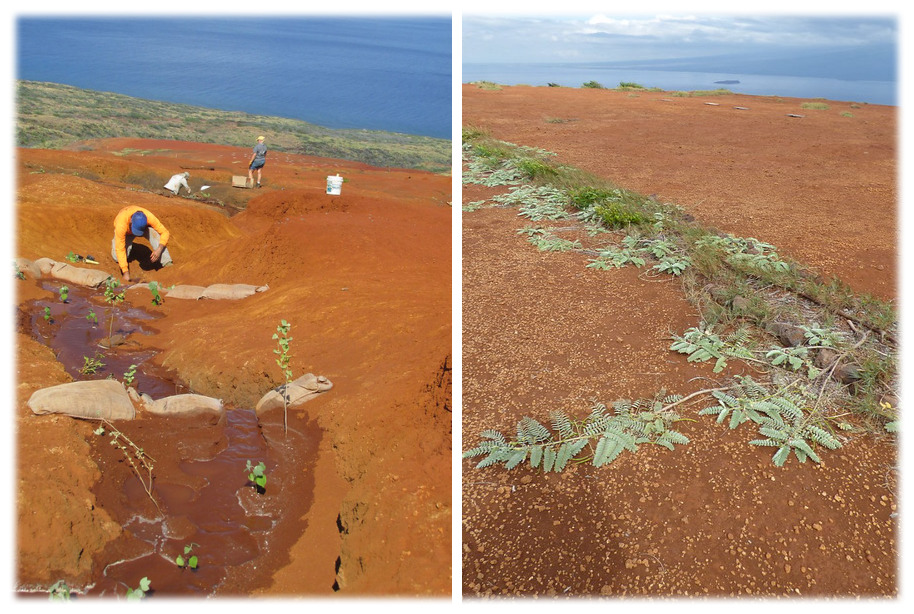 Every seedling is carried over from Maui. Each ceremony, each chant, and each seedling planted and watered are all tiny steps forward.
This is the immense journey to heal and restore the sacred island of Kaho'olawe for Hawaiians many generations from now.
Writing and Graphic Design by Sugandha Ferro Black
Photos courtesy of paid-for or free sources unless otherwise noted.
Bomb | © Public Domain, Map | © Public Domain/wiki, All Others | © BY 2.0 Forest and Kim Starr/Flickr