Organic spirits, super-creative cocktails, craft beers, boutique wines – specialty drinks are a thing! 
The Hawaiian Islands have known about hand-crafted alcoholic drinks since 1790. We cannot describe the very first distilled liquor as a specialty drink, but it caught on very quickly.
The origin of the island's first liquor happened to be with one of Captain Cook's first mates. He needed something to help his men with scurvy. So, he made a crude beer using the stem of the ubiquitous Ti plant. 
An upgrade to the first liquor happened ten years later. An escaped convict from the penal colony of New South Wales, Australia, landed on the Hawaiian islands and improved the distillation process. He used large iron whaling pots to boil and ferment his potion.
The drink was called ʻŌkolehao.
The two pots used for cooking resembled a person's backside, so the Hawaiians named it ʻŌkolehao, which roughly translates to iron bottom. 
Later on, people thought ʻŌkolehao meant you would FALL on your bottom from drinking! 
Ōkolehao was very strong. It was almost pure alcohol and drunk by the sailors from the West and locals alike. Even the Monarchy participated, including King Kamehameha the Great.
Introducing a pure alcoholic drink to people who had never known such a thing was a shortcut to disaster. Not surprisingly, the King banned the use of strong drink in 1818 due to over-indulgence. Unfortunately, like other indigenous peoples who had no experience or history with alcohol, Hawaiians were more susceptible than westerners.
The King's prohibition was lifted in 1833 by Kamehameha III.
Fun Fact: The Hawaiian way to say bottoms up is ʻōkole maluna.
Some states across the country have a reputation for thirst-quenchers particular to their area. 
In fact, every state has its signature drink.
For example, we all know that Florida's signature drink is Orange Juice, but did you know that the Moscow Mule hails from Connecticut? And that Maryland, Mississippi, and Minnesota all have Milk as their state drink! Is it a coincidence they all start with M? Or maybe just a lot of dairy cows?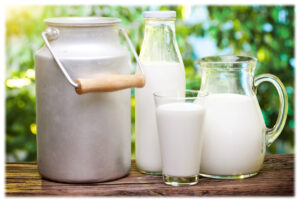 Of course, we all know that Hawaii's signature drink is the Mai Tai.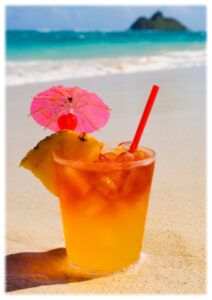 No one can resist the layered fruity tastes and colors of rum and juices. Plus, the tiny umbrella and big slice of pineapple are irresistible. But be careful. It is delicious, but it packs a punch! You don't want to end up on your 'ōkole!
These days not everyone's favorite drink is a Mai Tai. Some visitors prefer the popular hand-crafted brews found across the island chain. 
What does hand-crafted mean?
Hand-made is an item made or processed by hand. When you have a craftsman making an item by hand, it is like a piece of art. It has higher quality than something mass-produced by machines. Even though some machinery may be involved, operations are overseen carefully by the craftspeople.
You will often see hand-crafted drinks called by other terms, such as small-batch, homespun, or homegrown, to inspire more trust and encourage customers to try them. Having samples available always entices people to try and buy. We like to know what we are buying. 
Lucky for us, many of Maui's hand-crafted breweries and distilleries DO offer free samples on their daily tours. 
Fun Fact: The first brewery opened in Honolulu in 1854. I think a blog on Hawai'i breweries is brewing!

Now, let's move on to what Maui offers in this arena of hand-crafted beverages:
Maui Brewing Company
Maui Brewing Company opened in January 2005 as a small seven-barrel brewpub.
They are Hawaii's largest craft brewing company with four restaurants, 600 employees, and a 42,000-square-foot facility.
Owner Garrett Marrero did not expect this when he had his initial vision to leave the banking industry at 23 years old and open a small brewery in Maui.
"We are Hawaii's largest craft brewery now, and I think that happened by staying true to our principles. Being grid-independent is important to us. To date, 80 percent of our energy needs are met with renewable resources, and we are on schedule for 100% later this year."
Maui Brewing Company has eight flavors of hand-crafted beer, two sodas, and three canned cocktails.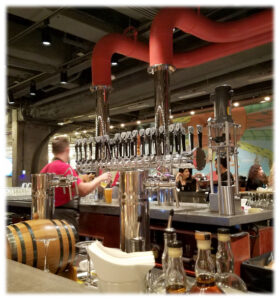 Of course, each product has its Hawaiian-themed name.
They are moving quickly into canned, cold-brew coffees, CBD Sodas, and waters. Instead of all the importing and shipping of drinks to Hawai'i, he wants to make the drinks to be consumed here, on the island. This will help eliminate the cost and the carbon footprint of so much shipping.
"Really, there are people out there who don't like beer. It makes sense to make something for them." – Gerret Marrero, Founder/Owner
Ocean Organic Vodka – produced by Hawai'i Sea Spirits, LLC.
Organic Ocean Vodka was created with perfect timing – it was an idea whose time had come. 
One day, the founder of Ocean Vodka, Shay Smith, read an article about the deep sea mineral-rich water from Kona. It is pumped from 3,000' deep up to the surface on the Kona Coast of the Big Island. It was and still is, desalinated for multiple commercial uses.
Shay is a local Maui boy, from a family of surfers who love the ocean.  After some relaxed talk-story times on the lanai with his family, his vision for the project took shape, and the family jumped on board..
Ocean Vodka is made with the desalinated, mineral-rich, deep seawater Shay read about along with 30 varieties of organic sugar cane they grow on their 80-acre organic farm.
The farm and distillery are located on the beautiful slopes of Haleakalā in Kula. Besides breathtaking views, it is open seven days a week with guided tours, product sampling, and a retail store featuring their spirits and merchandise. In addition, they have recently added a sunset viewing party for those who want to hang out and enjoy the Upcountry bi-coastal views!
After your tour, you can sidle right up to the outside bar and sample their products.
Kolani Distillers
Old Lahaina Rums are known throughout the islands as premier hand-crafted rums. The most popular use of these hand-crafted rums is their use in rum-based drinks. Kalani's rum is made with locally sourced, 100% Maui-grown molasses made exclusively for their rum.
The rum is aged in two, 70-year-old, hand-hammered copper stills.
Kolani Distillers started with a father and son who had a dream to live a relaxed Hawaiian lifestyle. A semi-hobby turned business, it is still independently owned and operated by the original owners. 
These are not the actual stills of Kolani, but a good example. 
They are not ready yet for tours, but you will find Old Lahaina Rum on store shelves and in drinks at most local restaurants and bars.
Hali'imaile Distilling Company
Hali'imaile Distilling Company produces locally made, hand-crafted, authentic Hawaiian brand spirits. They use local ingredients and distill in small batches, using uniquely styled stills.
Hali'imaile is located on the slopes of Haleakalā, next door to Makawao Town, among pineapple fields that have been grown and harvested for over a century. The popular sweet Maui Gold® pineapple has a high sugar content and is an excellent base for fermentation.
Hali'imaile Distilling Company products are Maui Pau Vodka, Mahina Premium Rum, Paniolo Blended Whiskey, and FID Street Hawaiian Gin.
Once again, we have the dream of 2 brothers wanting to start a distillery and create unique, one-of-a-kind spirits.
Bonus: they are open to the public and offer tours and tastings.
And that is hand-crafted drinks on Maui in a shot glass.
 We have barely touched on the story of Hawaiian distilleries and breweries. They each have their own unique story with a dream as their genesis.  
You should see and taste them for yourselves. Make sure to ask for some of these unique hand-crafted spirits, beers, or drinks during your time on the island. You can get a wide variety and selection at most restaurants. You can also pick up a bottle or two at most liquor stores and markets.
Please don't drink and drive. Hawai'i laws are very strict about driving under the influence. Instead, sit out on the lanai of your vacation condo or hotel and talk-story. Watch the sunset.
It is an authentic Hawaiian experience.
Writing and Graphic Design by Sugandha Ferro Black
Photos courtesy of paid-for or free sources unless otherwise noted.