Sacred Places are found throughout the world.
The word sacred can denote some sort of religious or spiritual significance to the place or site. A good example is Ka Pu'uhonua o Olowalu, a place of refuge sanctified by the gods of Ancient Hawai'i.
Like many in Hawai'i, this place is held sacred by the hierarchy of gods and ancestral spirits present there.
A Sacred Place could also be Saint Peter's Basilica in the Vatican.  Stonehenge is another example, where the Druid priests would perform certain spiritual and religious ceremonies. The most well-known being The Summer Solstice Ceremony.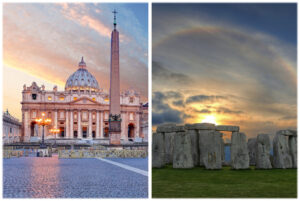 Another aspect of The Sacred is the feeling generated by a place. It is held sacred because it warrants or is entitled to reverence and respect.
Examples below are Haleakalā on Maui and Mauna Kea on the Big Island. These two majestic peaks, reaching the heavens, are considered sacred to all Hawaiians.

         Top Haleakalā – Bottom Mauna Kea
When you visit Sacred Places, you feel something inside of you. It can create a sense of well-being. Perhaps you will feel inspired. Or sense a connection to something which feels divine. 
By nature, many feel these things, and feel the need to protect and preserve these places that invoke these feelings.  In the same vein, we as a society, would respect and maintain a beautiful church or temple of another religion. 
In today's blog, we will talk about 3 Sacred Places on the Island of Maui. All three are by the sea.
First, Kanaha Pond State Wildlife Sanctuary – AKA: Royal Fish Ponds
Between Haleakalā Volcano and Kahalwai (Maui's smaller mountain range), there is an enjoyable wildlife sanctuary that was once a royal fishpond. It is said to have been built in the 1700s by Maui's ruler, King Kapi'ioho'okalani. He built the ponds to raise and fatten the fish for his people.  
King Kamehameha the Great was King of Hawai'i and he named the fish pond after King Kapi'ioho'okalani's daughter. This was a great honor for Maui's King and his daughter.
In true Ancient Hawaiian style, the legend says the stones for the construction of the fishpond walls were passed hand-to-hand. They traveled down the line from the rocks' source to the fishpond site. The stones would fill in the gaps in the natural wetland, creating a more robust fish pond.
This ancient pond is still a vital breeding area for 3 endangered Hawaiian waterbirds. 
pink-legged Hawaiian black-necked stilt
brown Koloa duck
white-billed Hawaiian coot
Many migratory waterbirds stop here during their yearly journeys south each winter. More than 90 bird species can be seen at Kanaha Pond.
The pond is free to visit except during breeding season.  A viewing platform is open year-round if you find yourself visiting while the birds are nesting.
Second, Pu'u Keka'a – AKA: Black Rock
Long ago, Pu'u Keka'a was known as Leina a ka 'Uhane – the leap of the soul.
It was believed that this was where souls departed the earth and leaped over into the spirit world.
Many wars were fought here. If a warrior was to die in battle here, his soul would easily find its way into the spirit world.
Cliff jumping at Pu'u Keka'a started with Maui's last ruling chief, King Kahekili.  He ruled for 27 years from 1766.  History says his skill of lele kawa (jumping from a high cliff into the ocean, or Cliff Diving) was like no other.  In fact, there are places on the islands of O'ahu and Lanai with good places to Cliff-Dive into the ocean called "Kahekili's Leap". 

Maui was King Kahekili's favorite island for Cliff-Diving. 
It was his island, after all. Pu'u Keka'a became an even more renowned place because the King would do his most impressive dives there.
The Maui people knew that their king had powerful mana (Divine Power  energy).  He could leap from this rock outcropping high above the sea, a place where the souls of the dead depart into the other world. Then, he could return unharmed to the land of the living.
Nowadays, Pu'u Keka'a is an easily seen rock formation, a landmark on Ka'anapali Beach in Maui, jutting out, far into the ocean. Formed by an old lava flow, it divides this renowned beach in half. 
Today the rock is frequented by cliff jumpers, climbing up and leaping off into the sea below. There is often a sunset dive ceremony, with the diver being escorted by men carrying torches. 
It is an incredible place to snorkel as the ocean floor makes a sharp, spectacular drop-off under the water.
Lastly, Olowalu – Ka Pu'uhonua o Olowalu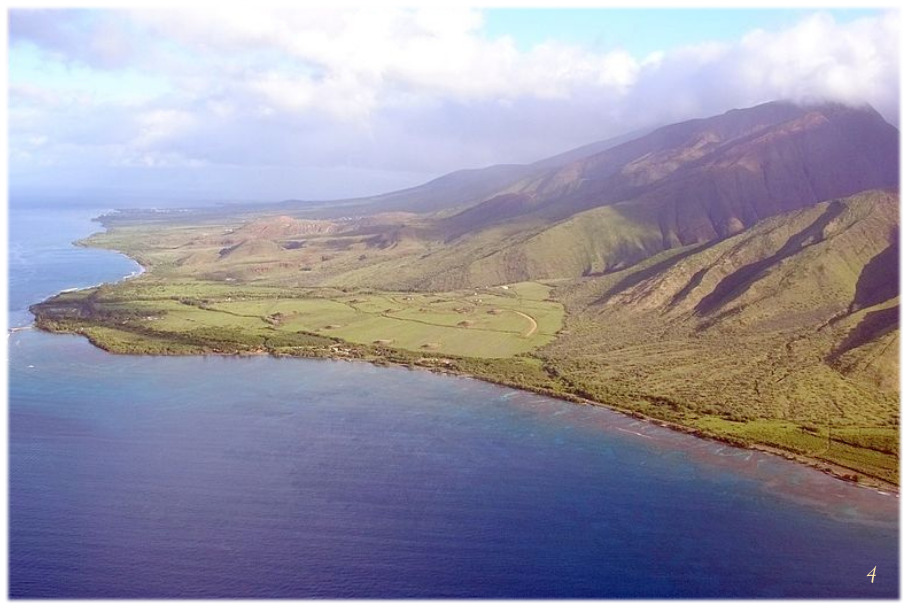 Pu'uhonua is a Hawaiian designation for a land of refuge or sanctuary.
It came from early Polynesian cultural tradition. It was similar to the ancient Hebrew "cities of refuge", or church buildings used as places of refuge in Western religions. 
A decree by Queen Ka'ahumanu, before she died in 1832, was to re-established the Maui Pu'uhonua grounds which had existed from prehistoric times.  One of these was in Olowalu Valley. 
If you had broken the sacred laws or the kapu, the only punishment was death. Your only chance of survival was to reach a Puʻuhonua, a place of refuge. The Puʻuhonua protected the kapu breaker.
It provided time to resolve disputes.
No physical harm could come to those who reached the boundaries of the Puʻuhonua. Some say the Pu'u Honua was protected by the god Lono, the God of Life.
In ancient times, daily life was viewed within a spiritual and cultural belief system that maintained harmony, balance, and peace. Both visible and invisible lifeforms were respected. A place of refuge was no different.  In these places, you were innocent until proven guilty.
Read more about other Hawaiian Values here:
Na Waiwai Aloha
There are many heiau (places of worship in ancient Hawai'i) and burial sites at Olowalu. These heiau and burial sites are being preserved by community-based non-profit organizations, such as Olowalu Cultural Reserve.
These organizations support and promote the revitalization of traditional and ancient Hawaiian culture, restore native habitats, and protect historical and cultural sites. They also provide educational experiences to students, residents, and visitors.
The history of this Sacred Place of Olowalu is so abundant that it deserves its very own blog. It held the same deep significance to ancient Hawaiians as Saint Peters holds for Catholics today or other sacred sites worldwide. 
We stand in awe when we enter the Hindu Kashi Vishwanath Temple in Varanasi, India, or, standing before the Western Wall in Jerusalem can be profound. 
Similarly, we can have feelings of respect and reverence when we stand on the ground that decided life and death for the ancient people of Hawai'i. 
Ka Pu'u Honua, the Place of Refuge.

Writing and Graphic Design by Sugandha Ferro Black

Photos courtesy of Free and other paid for or free sources unless otherwise noted.
Title – Black Rock at Sunset | © CC BY 2.0 Falco Ermert_dronpic/Wiki, Kanaha Pond |  CC BY-SA 2.0 derivative work/wiki,  Hawaiian Coot | CCBY 2.0 harmony on planet earth/wiki,  Hawaiian Duck and Stilt | CC BY-SA 3.0 DIckDaniels/wiki,  Olowalu | CC Y 2.0  Forest & Kim Starr/wiki