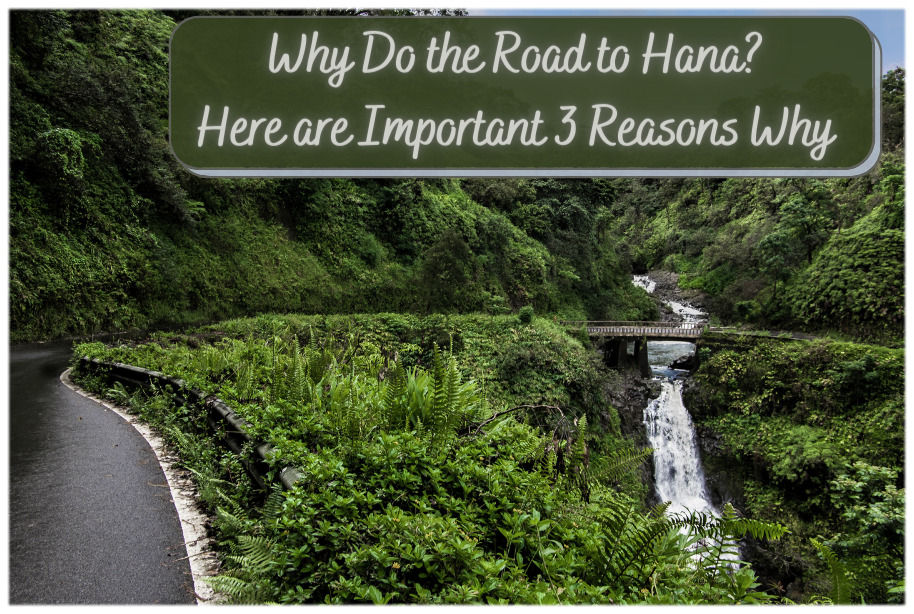 The Road to Hana has a special allure for people visiting Maui.
Most visitors to Maui are tempted to try quite a few world-class activities during their Hawai'i vacation. There are surf lessons, zip-lining, Haleakalā Sunrise, boat trips, and more. Yet, we still consider the Road to Hana a must.
Maui's iconic Road To Hana goes from Maui's biggest town, Kahului, to the unspoiled and remote village of Hana on its easternmost shore.
Visitors who take this trip find it is worth spending a whole day to experience the epic journey known as the Road to Hana. The journey is truly the destination, as the proverb goes, but Hana's magic is a giant bonus on top!
Sharing the experience of Hana is our number one passion!
We have spent thirty-six years on Maui's most famous road, learning its 617 curves and 54 one-lane bridges. Yet, we never tire of winding our way around on the Road to Hana. Each journey is fresh with new guests and a renewed sense of pride. And always a Limo-Van full of delighted, relaxed passengers at the end of the trip.

3 Reasons We Recommend You Should Experience the Road to Hana
There is history and intrigue around every one of the 617 turns on the Road!
In ancient times, the Ali'i* walked the King's Highway, which runs parallel to some parts of the Road to Hana as it encircles the entire island. These paths or trails of the King's Highway were built hundreds of years ago and are the source of wild stories and fascinating history.
People still use the Ancient Trails to walk along the shore or to higher elevations.
The Ali'i and Hawaiian people walked everywhere on the trails of Mau and still do, to a smaller extent. There are well-trod trails along the shoreline and through the rainforest in the uplands of areas all around Maui.
The pie-shaped land that goes from the shore up through the rainforest to the summit is called an ahupua'a. Wananalua is the ahupua'a that contains the town of Hana, another area with unique stories.
The ancient Hawaiians maintained Maui's variety of early trails as if they were their highways. But, of course, compared to the rainforest, they are highways!
Every waterfall or panoramic vista has some history or unique lore that goes with that place.
The 54 one-lane bridges on the Road to Hana were built in the early 1900s. Each bridge and every stream has stories to tell.
Our Hawaii-Certified Tour Guides will share as much of it as possible with you and your small group of like-minded adventurers. Relaxing in the comfort of our custom Luxury Limo-Van with large viewing windows, you will have a front seat of viewing pleasure the whole journey.
So ensure you get a good night's sleep before you go, as you will not want to miss a moment. And charge up your phones for the hundreds of photos you will take.
You Won't Find This Kind of Enchantment Anywhere Else.
When you join us on the Road to Hana, you'll get experiences you won't find at any luxury resort, no matter where your travel destination is.
We also love a good resort, but this trip is the Real Thing! Along the iconic Road to Hana, you can jump in a pool at the base of a waterfall. Or, tour a working tropical flower farm. Perhaps you will decide to visit a lava-tube cave or dine at the historic Hana-Maui Resort.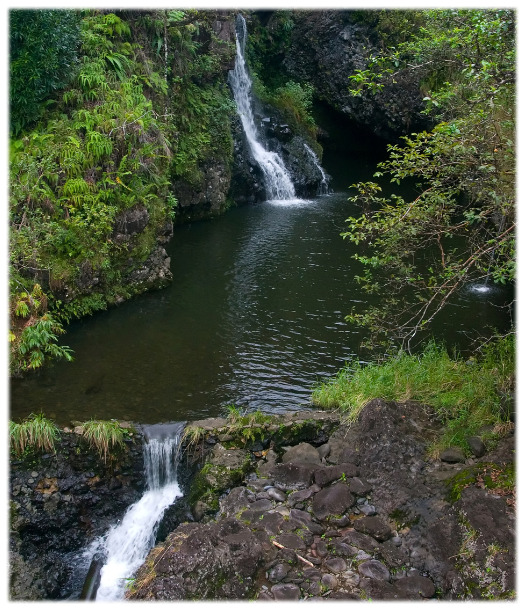 Maybe you will dip your toes in the water and have a picnic at a beautiful black-sand beach. Or visit James Michener's favorite Hawaiian beach – Hamoa! It really is that good! Maybe better!
The beauty of Wai'anapanapa Black Sand Beach is hard to describe.
It is easily our guests' favorite stop. The allure of the sea, the rainforest, and seabirds all set against the black sand and deep, blue sky. It is extraordinary. And, don't forget the archway and caves—another perfect spot to play and take beautiful photos.
And then, The Goodies! Fresh Fruit, Coconut Ice cream, and yes, Banana Bread!
Just like walking through your backyard first thing in the morning – picking some papayas, bananas, mangoes, and a few coconuts – the roadside farm stands are THAT fresh!
And then, the banana bread. The same way people line up for the beignet doughnuts at Café du Monde in New Orleans, visitors go crazy for The Road to Hana roadside banana bread!
Beware of traffic jams formed over cars waiting to get some of the fragrant, melt-in-your-mouth, fresher-than-fresh, banana bread!
Remember, the sweet and creamy local bananas in the banana bread were ripe when they were picked. As a result, they are bursting with flavor, freshness, and a light, creamy texture.
This banana bread has soul!
You MUST try it! And, of course, don't miss the fresh fruit sold via the honor system at the unique, old-style roadside stands. Then, add up your purchase from the prices listed and slip a few dollar bills into the little lockbox. This money is often used as an allowance or for school supplies for the small kids in the neighborhood.
One more super special treat, stop by Coconut Glen's for some fantastic (vegan) coconut ice cream.
It is another unique find, high on the list! We constantly hear how delectable his special ice cream from Hana is.
Our Hawai'i State Certified Tours guides at Temptation Tours are passionate about the history, culture, and stories of old Hawai'i. They will share incredible stories with you along the way to Maui's most famous destination.
Of course, we understand if you want to spend your precious moments on Maui in the oceanfront infinity pool, the spa, or just lounging at the beach. Maui is nourishing no matter where you are or how you choose to spend your days.
The Road to Hana is not going anywhere! It is a fantastic experience. Some say, unparalleled to anything they have ever done before.
If you don't make it this time, our family at Temptation Tours will be here for you the next time you travel our way!
See you on the Road to Hana!
Writing and Graphic Design by Sugandha Ferro Black
Photos courtesy of paid-for or free sources unless otherwise noted.