Today, we have something to be incredibly grateful for – 
This week we reached 1,000 5-Star Reviews on TripAdvisor!
We see this milestone of one thousand 5-Star Reviews as symbolic of many things.
First, it has inspired us to share a day of gratitude and reflection on the 36 years of our family business.  
We are grateful for so much!
We have worked hard to make our tours impeccably safe for all our guests and employees. But, at the same time, we have continued to focus on making our tours fun, exciting, and informative.
AND, Good News! We have been rewarded by receiving an outpouring of great feedback from many of our treasured guests!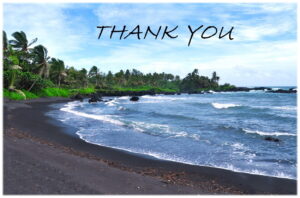 We could not have imagined that now, as the holidays approach again, we would still be sharing our life on Maui during a worldwide pandemic. Yet, we all continue to feel the multiple challenges and unthinkable changes in the last year and nine months.
During this time, Temptation Tours has been sharing our island home of Maui with locals, visitors, and their families. A vast multitude of people has passed through our doors. Some work with us, and others enjoy what we have to share and offer.
It has indeed been our most incredible honor to intertwine our business with the most important blessing we have received from our island home –
The gift of Aloha. A gift from the heart.
We humbly thank you, our treasured guests, for the Gift of Aloha you have generously given us in your 1,000 5-Star Reviews!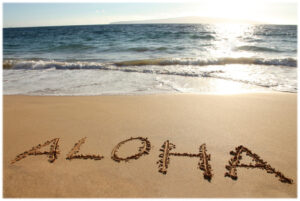 At Temptation Tours, we are ALWAYS thankful, especially so, to the people who stop and take a moment to give us feedback and tell us about their day on one of our tours. All of us love hearing about your memorable experiences and adventures with one of our fabulous Hawai'i Certified Tour guides.  
We appreciate your honest feedback for many reasons:
First of all, we LOVE hearing from our guests about their day. It helps us establish what things are working best and what things can be improved upon.
Next, it's excellent for our Temptation Tours family to read your accolades and feel appreciated. These are the Behind the Scenes folks who have worked tirelessly to fulfill the mission of Temptation Tours:
That people from around the world can come here to Maui and feel the amazement and joy we feel here daily. 
Therefore, let's take a little journey through Temptation Tours so that you can see what actually goes on Behind the Scenes to put a tour on the road.
Also, you can see some of the reasons why we appreciate our entire 'ohana (family) here at Temptation Tours.  
Without the following, we could have never achieved 1,000 5-Star reviews on Tripadvisor.
Let's Start with Our Awesome Baseyard Crew
These dedicated, hard-working folks take pride in every aspect of keeping our Luxury Limo-Vans safe, reliable, clean, and running in top shape.
We know that our base yard team is one of the pillars of Temptation Tours' immense popularity. They are our secret weapon for making sure our customers have a fabulous and comfortable experience. 
Next, Our Outstanding Office Staff is the Nerve-Center of the Operation!
We have an exceptional office staff. They achieve the impossible day after day, creating a flawless, harmonious experience for every guest.
The office family all have their fingers on the pulse of the whole operation and are ready to spring into action at any given moment. They know how to help you before you even realize you will need some help.
Our Amazing Tour Guides and Your New Best Friends!
All of our tour guides are Hawai'i State Certified and LOVE their job. You can tell from the pride and passion they put into each tour. They know their stuff and love it when the look of Wow comes over your faces as you experience the Magic of Maui!
Our guides are people who genuinely love helping and serving others. They are the public face of Temptation Tours.  
Plus, they are a wealth of fabulous information and fun stories. We hear so often how learning about Maui enhances everyone's experience, no matter what adventure our guests choose.
They love their work as guides so much sometimes it's hard to get them to take a day off. 
They are that excited about their work!
And then, we have a whole extended family!
Our extended family adds a variety of special touches. In addition, we have many companies that give high-quality contributions to your experience.
Whether it is the delicious food on your tour or the place where we buy new tires, we could not have done it without at least a dozen other companies. 
They enhance our tours AND make us look good! We are grateful to have them in our family.
Lastly, The Heartbeat of Temptation Tours – Where it All Began.
Of course, the vision of Dave and Kathy Campbell 36 years ago is where it all started. As the founders and owners of Temptation Tours, they put in the many years of long hours to realize their dream of a flourishing Luxury, Small-Group Tour Company.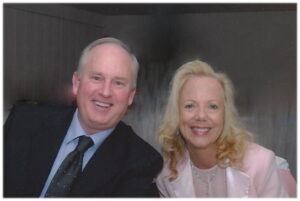 They constantly let everyone in the company know they are valued and appreciated. 
Their natural ability as leaders and managers creates a comfortable work environment. They take responsibility for the company and the staff's financial stability seriously and protect and safeguard everyone's possibility to do well with the company. That has never been so apparent as in this time of the pandemic.
Expanding their horizons multiple times, they have gone into aspects of the tour business they never knew existed.  
This continues to make Temptation Tours stand out as the very best. 
What a gift to be valued members of this great company! 
During this time of year, as we approach the holidays and the season of gratitude, we want to express our profound gratitude to you, our guests – the reason we are all here! And our appreciation of our dedicated founders, our fellow staff, and our beautiful island! 
We are incredibly grateful for you, our beautiful guests, and fellow travelers in the limo-vans. You are a wonderful, fun, appreciative group! Without you, our vision would have never come to life.
We are grateful for all the friendships we have forged with you all!
MAHALO for choosing Temptation Tours and taking the time to review your experience with us!
Writing and Graphic Design by Sugandha Ferro Black
Photos courtesy of paid for or free sources unless otherwise noted.