When I was growing up, the first three things I remember hearing about Hawai'i were:
Maui
Wai'ānapanapa (Black Sand Beach)
Lāhainā
I didn't know at the time that to see these three things meant I only had to go to one island, the island of Maui. That one island would be enough to fulfill my dream of seeing these three exotic places in the magical land of Hawai'i.
It took me a few more years than I would have liked to get to Maui. I first landed in Hawai'i on the Big Island of Hawai'i to go to college. Then I spent some time on 'Oahu and Kaua'i. Maui was my last landing place and where I planted for over 25 years.
A few weeks ago, our blog dove into some well-deserved history and highlights of Kahului. After all, Kahului is Maui's largest town and the 8th Largest Town in Hawai'i.
Although Lāhainā has only ⅓ the population of Kahului, today, it is indeed the most significant tourist destination on Maui. It also has a very deep and rich history. 
It wasn't always like that.
This is what the weekly newspaper, The Polynesian*, wrote on July 18, 1846: 
"We found Lāhainā very much like all that we had ever heard of – Lāhainā. Its citizens hospitable, its streets, magazines of red dust, its taro patches green, its trees ambrosial, and its breezes refreshing."
Today, it's hard to imagine Lāhainā with red-dirt streets. Let's take a little journey back to the glory days of the famous West Side of Maui and the illustrious Lāhainā.
Lāhainā, first and foremost, is a charming seaside town with a colorful history. Part sea-port full of salty-dogs and part previous Capital of the Hawaiian Kingdom.
Since 400AD, Lāhainā has been a powerful place during all 6 eras of Hawaiian history. 
Pre-contact
The Monarchy
Whaling – at times, there were up to 400 ships anchored off-shore
Missionaries
Plantation
Tourism
The famous Front Street was originally named Alanui Mō'ī or Kings Way. If you walk on Front Street, starting at Shaw Street, you can literally walk through these 6 eras of history.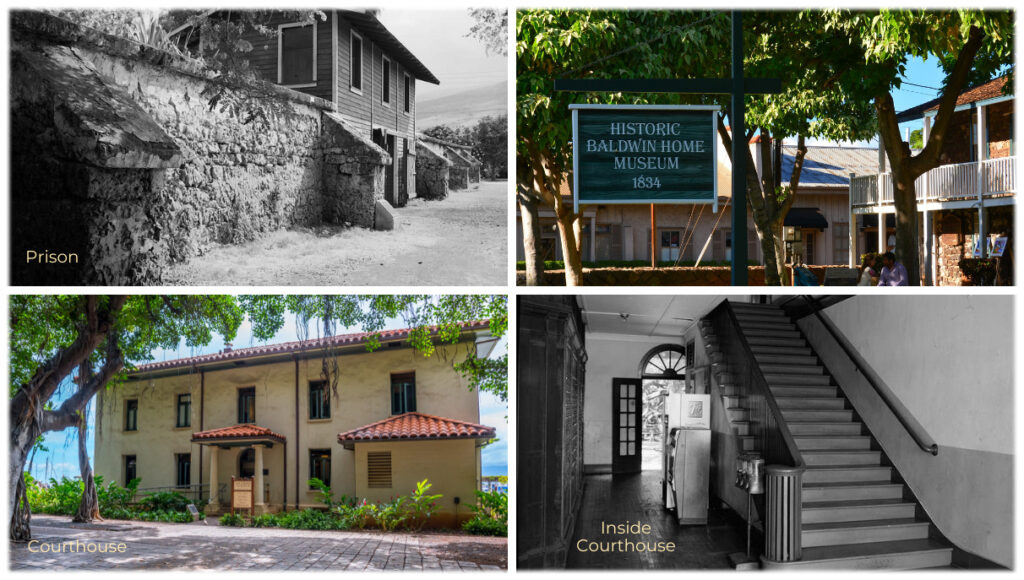 Moku'ula – the small island in a small pond in Lāhainā (no longer there, but preserved) that was the sacred seat of the High Chiefs and later on of The Monarchy.
Prison – built during the Whaling Era, which, with up to 400 ships, needs no explanation!
Courthouse – built during The Monarchy to bring the wild sailors back into line.
Baldwin House Museum – represents the Missionary Era who had lots of sinners' souls to save!
Town Buildings – built during the Plantation Era of pineapple and sugar.
Outlet Mall – the 21st century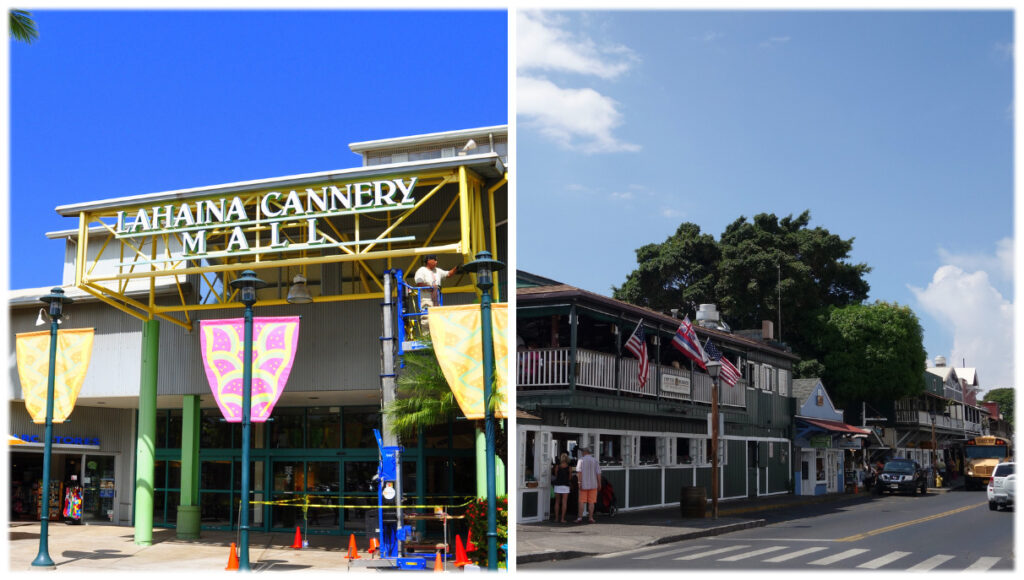 Besides its inherent beauty, Lāhainā was rich with soil, water, and all the key elements to provide a grand lifestyle for those who lived or visited there.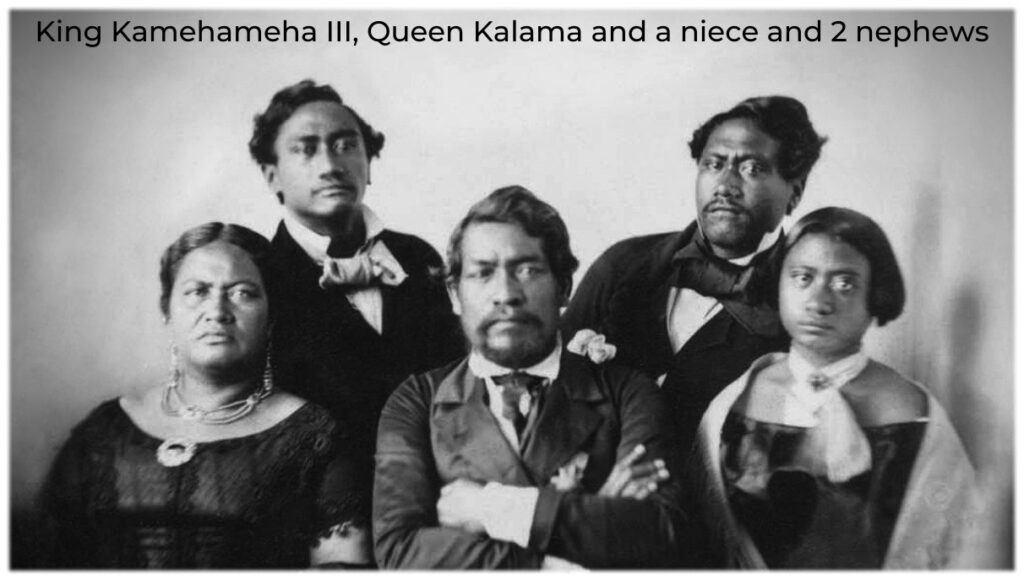 The reason I say was, is because Lāhainā no longer has that water. Sadly, once King Kamehameha III took the Monarchy's government to O'ahu, the water began to be diverted. It was used for the sugar and pineapple in the central valley. It changed the face of Lāhainā to a dry and desert-like climate.
Fortunately, the vibrant history of Lāhainā has been preserved.
Baldwin House Museum, a tiny museum off the beaten track, has the last true Hawaiian flag of the Hawaiian Monarchy. It was taken down when Hawai'i was admitted to the Union as the 50th state. It is believed that it is the only flag left from The Monarchy Era.
If you have ever been to Lāhainā, you most certainly know the Banyan Tree and Pioneer Inn. They sit right in the center of town and are gathering points for a myriad of activities.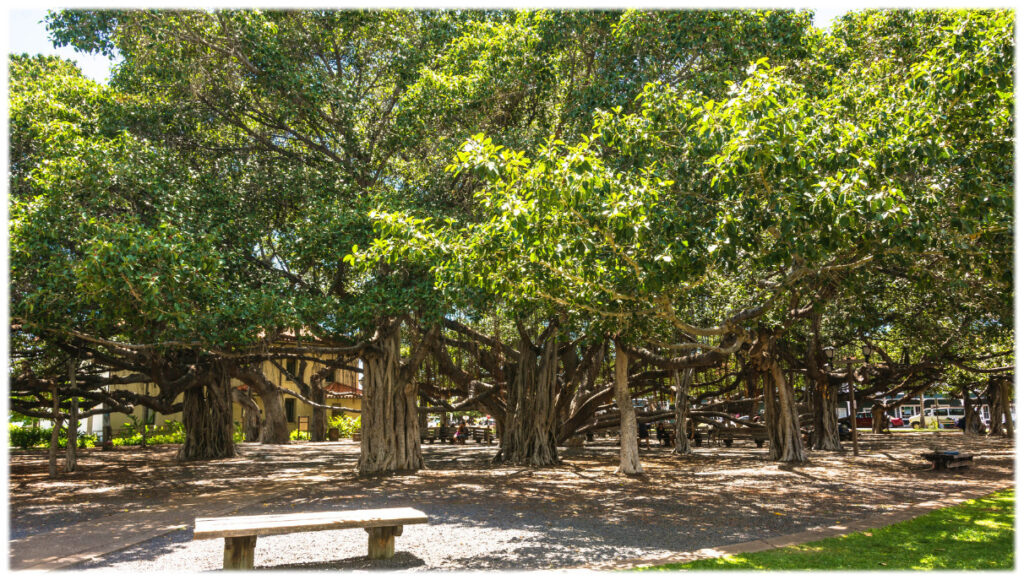 The Banyan Tree was planted in 1873 and was 8 ft tall. Now it is 60 ft tall and 200 feet wide. It is known as the most giant Banyan Tree globally.  In captivity, some would joke. 
30
years later, in 1901, The Pioneer Inn was built.  
If walls could talk, we would be listening.
Known initially as Lāhainā's Pioneer Hotel, it was built by George Alan Freeland on a portion of the King's Taro Patch across the street from the Banyan Tree. Called Āpuakēhau, you can still see a small remaining part of the taro patch near the sea-shore on the Lāhainā Historic Trail.
Besides Volcano House (built-in 1877) on the Big Island, the Pioneer Inn is the oldest hotel in Hawai'i that has been open with its operation uninterrupted.  
It started with 10 guest rooms and has 35 today.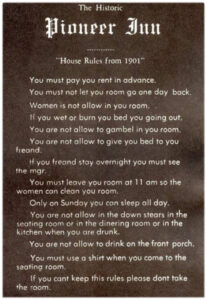 According to the Seattle Post-Intelligence, over the past 100 years, Pioneer Inn has hosted numerous people of fame, including Hawaiʻi's last Queen, Liliʻuokalani, Mark Twain, Jack London, Sun Yat-sen, Jackie Kennedy, and author Tom Robbins. 
We will share some of the recent history of Lāhainā with you in Part 2.  
For today, we invite you to drift back in time, taking in the colorful past of Lāhainā we shared with you. Now you know the town's fascinating history which is available as you walk down the Alanui Mō'ī or Kings Way. This historic jewel is a gift for our grandchildren's' grandchildren. And beyond. 




Writing and Graphic Design by Sugandha Ferro Black


*The Polynesian was a 4-8 page weekly newspaper published in Honolulu, that had two periods of publication: from June 6, 1840 to December 11, 1841 and then from May 18, 1844 to February 6, 1864. From 1845 to 1861, it was the official publication of the government of the Hawaiian Kingdom.
Photos courtesy of free and other paid for or free sources unless otherwise noted.