The May Day holiday was started long ago as a festival to celebrate the return of Spring in the northern hemisphere. The earliest known May Day celebrations appeared with the Festival of Flora in Rome. Side note: Flora or Floralia is the Roman Goddess of Flowers.
The early Roman festivals also celebrated Dionysis and Aphrodite with theatrical performances, competitive events, and spettacolo (spectacles) like circuses and horse and chariot races.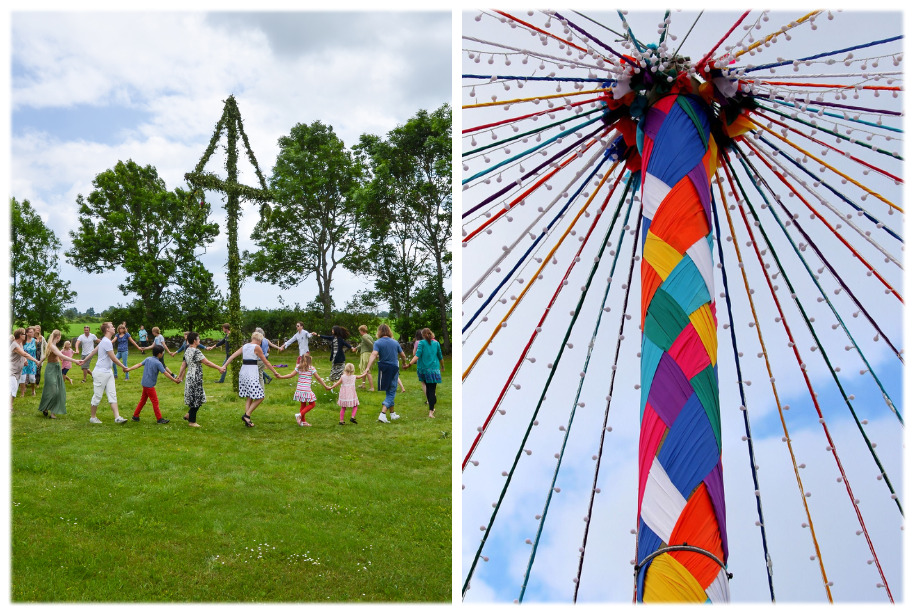 As the holiday evolved over the centuries, May Pole Dances, ubiquitous flowers, and crowning a May Day Queen became traditions. And then, in the year 1889, May 1st was chosen by labor activists as the day for International Workers Day. 
So the 1st of May has two meanings now, one for International Workers Day and the other, more traditional, which celebrates spring's arrival. Anywhere in the world where there is a working-class, there will most certainly be a celebration of May Day or, as it is sometimes called in those countries, Labor Day. Some countries like the US have both celebrations for May Day.
Hawai'i has its own unique interpretation and expression of May Day, adapted from days past. May Day is Lei Day in Hawai'i is one of our blogs that tells about the many customs that happen every May 1st in Hawai'i.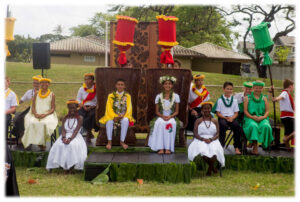 Here is a traditional Hawaiian Court during grade school Lei Day.
No matter where you celebrate this day, you can be sure there will be flowers, food, singing, dancing, and plenty of celebrating. In addition, you will find many other traditions worldwide no matter where you celebrate the day.
May Day became Lei Day in Hawai'i in 1928.
Hawaii's first official May Day was an overwhelmingly popular success. This new holiday, Lei Day, was created several years after the territory's official flower, and each island's official flower was named back in the early 1920s.
A lei made from flowers is known as the symbol of Aloha worldwide. 
Great care is taken when the lei maker sits down to craft a lei. First, the materials must be gathered and prepared to fashion into a lei. Then, it is believed that the lei maker's mana (or spirit) is imbued and woven into the lei.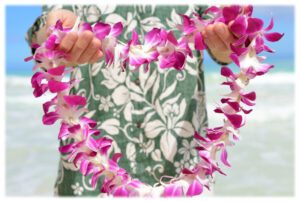 When you give a lei, you give a part of yourself, your mana, to the person receiving it. The person receiving the lei also receives mana from the person who made the lei. This may help you understand what's happening when you see lei given thoughtfully or even ceremoniously.
And now, let's talk about some flowers used for making lei in Hawai'i.
The most popular lei for greeting someone, or what you will often find for sale in gift stores, are lei made with fragrant kupaloke or tuberose flowers and common orchids, called 'Okika or Dendrobium. Neither the tuberose nor the dendrobium flowers are native. As the demand for premium lei handmade with local flowers decreases, having these two non-native varieties available at more reasonable prices makes buying a lei more inviting. Just remember, you get what you pay for. The premium lei really are worth every penny.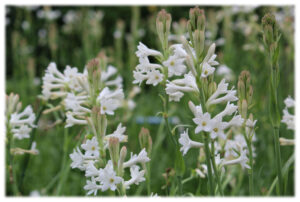 The tuberose flowers are originally from Mexico and were introduced to the islands in modern times, many years after the Polynesians arrived in Hawai'i. They quickly became a part of Hawaiian life. They even found their way into some love songs of Hawai'i.
Here is a beautiful rendition of

Pua Tuberose
Lei can be made from just about any flower. Here are three classic examples of lei, 
AND their unspoken symbolism.

One local favorite is the Plumeria lei.
The plumeria flower represents love, birth, spring, and new beginnings. It brings feelings of a positive and hopeful life and is always a favorite among locals for its delicate beauty and exquisite fragrance. The plumeria was the first flower to announce a woman's romantic status. When worn behind her right ear, it means she's single, or her left ear means she's married.
The status symbol lei from the 1960s is the double red Carnation lei.
The double red carnation lei symbolizes respect and accolades and is usually given to the guest of honor. People of prominence often wore it, showing their status, whether a musician, royalty or both. Like the lei pictured in this image of Elvis.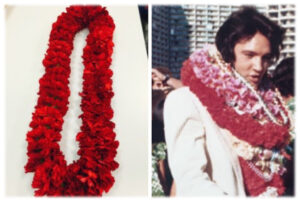 The Royal Court's favorite is the fragrant and intoxicating Pikake flower.
Symbolizing romance and love, this flower, the Arabian Jasmine, was brought to Hawai'i in the 1800s and quickly became a favorite of the Royals. It got its name from Princess Kaiulani because she loved flowers and peacocks. Therefore, she named the flower pikake, the Hawaiian word for peacock. The double pikake lei has been a favorite lei for weddings for many years. 
A few fun facts about wearing or giving a lei:
Lei are always accompanied by a kiss on the cheek of the recipient.
For many years, especially during the cruise boat era, travelers would toss their farewell lei into the seawater at departure. If the lei drifts back to shore, they will return to the islands someday. We don't recommend this anymore. It can bring trouble with sea life getting caught in the twine used for lei-making.
Lei symbolize celebrations, love, honor, friendship, and greetings; in Hawai'i, any occasion is lei-worthy.
A lei always represents the spirit of Aloha.
A pregnant woman must only wear an open-ended lei. It is considered bad luck for the baby if a closed lei is worn.
It is always ok to give yourself a lei!
You don't have to live in Hawai'i to wear a lei. There are beautiful and fragrant flowers everywhere. And, of course, plenty of lei-making tutorials on the internet.
If you ever have the opportunity to experience Lei Day in Hawai'i, be sure to order your lei (plural!) ahead of time. When May Day is Lei Day, the flowers and lei sell out quickly! However, there are still a few places where you can order special lei, like the fragrant pikake, plumeria, or other elegant lei. 
Try a couple of the premium lei, and you will be spoiled for life!!
The heavenly double pikake lei, intertwined with the delicious fragrance of the Maile leaf lei, transports you to another world, the world of royalty! Unfortunately, Lei makers and shops selling lei handmade in Hawai'i are few and far between these days, but they are still there. So for the true aficionados of lei, like yours truly, we will pay for the once-in-awhile special treat of our favorite flower lei. 
Wear it the day and evening of your special celebration, wear it around the house, and when it no longer looks pretty but still has divine fragrance, put it by your pillow at night! You will have sweet island dreams!
Writing and Graphic Design by Sugandha Ferro Black
Photos courtesy of paid-for or free sources unless otherwise noted.
Title | © Hawai'i State Archives Public Domain, Hawaiian Court | © Public Domain, Pikaki Lei | © CC BY SA 3.0 Sanba38/Wiki, Elvis | © Public Domain