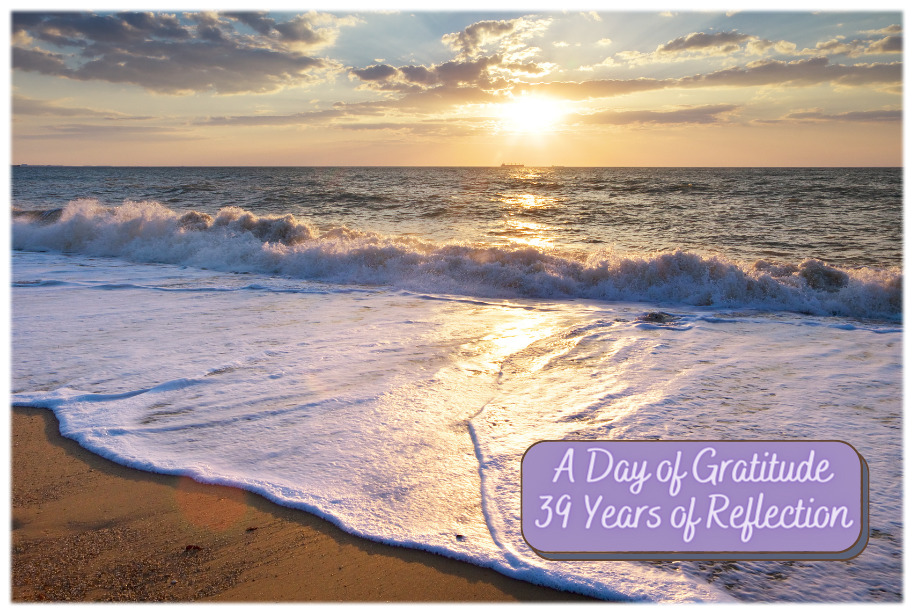 The last few years have been years that will go down in history. We all feel the multiple challenges and amazement of a worldwide pandemic. So many people have stepped up to help their fellow humans. 
Then in August, Maui suffered devastation beyond belief with fires.One that destroyed most of the town of Lahaina. It is true, we will be recovering from that and building back Lahaina for a long time. Maui and it's people are strong and we are moving ahead.
We are fortunate that 90% of Maui was unscathed by the fires and we are going strong, with open arms to greet our visitors, friends, and family.
Now that Maui has opened again to visitors, we at Temptation Tours find ourselves grateful as always and counting our blessings.
We are grateful for so Much!
We have been sharing our island home of Maui with locals, visitors, and their families for 39 Years.  It has indeed been our greatest honor to intertwine our business with our most important blessing, the gift of Aloha.
The gift of Aloha. A gift from the heart.
We have never lost sight of the folks who have committed and worked tirelessly to fulfill the mission of Temptation Tours. So that people around the world can come here and feel the amazement and joy we feel daily. These are the folks who make it all happen.
Therefore, we want to share our gratitude, so that you can know how grateful we are for our entire 'ohana (family) here at Temptation Tours. 
First, We Are Grateful to Our Awesome Baseyard Crew
These dedicated, hard-working folks take pride in every aspect of keeping our Luxury Limo-Vans safe, reliable, clean, and running in top shape.
Here are a few of the favorable, 5-star comments we receive regularly:
"The van was super nice and a very comfortable ride."
"Took a Temptation Tours excursion in a Limo-van, which was nicely appointed, very clean, and an extremely comfortable ride."
"Thought we would get motion sickness, but the Limo-Van drove like a breeze!"
"The windows of the van are so clean that it seemed like you could reach out and touch the foliage."
It's easy to tell that our base yard team is one of the pillars on which Temptation Tours immense popularity rests. They are our secret weapon for making sure our customers have a fabulous experience. 
Now, with our updated practice of our Safeguard Promise, the base yard team is working double time for the safety and well-being of our guests.
Next, The Nerve-Center of the Operation,our Outstanding Office Staff!
Our exceptional office staff are the ones who achieve the impossible day after day, creating a flawless, harmonious experience for every guest as they: 
Dispatch Tour Guides
Take phone calls for reservations, questions, rescues, and, for Dave.
Handle the unexpected with grace: last-minute cancellations, late customers, and occasional mix-ups. Any crazy scenario you can imagine, they take care of it with professionalism and the Aloha spirit.
Coordinate all the interweaving action between tours-in-progress, tour guides, helicopter flights, ship schedules, and Dave!
Yes, Even More Gratitude:  Our Amazing Tour Guides – Your new Best Friends!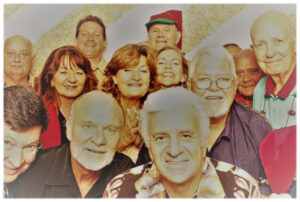 Our family of tour guides at Temptation Tours are Hawai'i State Certified and LOVE their job. You can tell from the pride and passion they put into each tour.  They know their stuff!
These special people genuinely love helping and serving others. Our 'ohana of tour guides is the public face of Temptation Tours.  
They love their work as guides so much sometimes it's hard to get them to take a day off. Imagine being that excited about your work!
You can tell from the multitude of positive comments we receive our guests and visitors would love to take our guides back home with them.
Here is a sampling of what we hear:
"His knowledge of the area and his personality really made it a fun trip."
"Tour Guide was the ultimate host!"
"We immediately felt like a family member as soon as we got on board the van with our guide."
"None of us had any knowledge of the history, plant life, and stories of old Hawai'i.  We can't wait to come back to learn more."
"TG modified the tour for our particular interests. We felt safe and cared for."
One of the ultimate 5-star praises: We had a problem with our van. Our Tour Guide handled it quickly and professionally and made the rest of the tour a fantastic one! Wow!"
Alas, we have our special touches – those little things that mean so much.

For those special touches, we have these  companies to thank for their high-quality contributions to your experience:  
Ace Auto Glass
AK's Catering
Blue Hawaiian Helicopters
Campos Auto Body & Towing
GMC at Jim Falk Motors of Maui
Goodyear Auto Service
Hana-Maui Resort
Goodyear Auto Service
Halfway to Hana
Hana Lava Tube
Jim Falk RAM
JN Automotive Upholstery
Valley Isle Motors
Main Street Host
Marco's Grill & Deli
Maui Linen
Support Specialist for Creatives
Peter D Black – Freelance Writer
They enhance our tours AND make us look good! We are grateful to have you in our family.
Lastly, the Heartbeat of Temptation Tours – Where it All BeganDave and Kathy Campbell are the founders and owners of Temptation Tours.
They had the vision 39 years ago, and they put in many years of long hours to realize their dream of a flourishing Luxury, Small-Group Tour Company. Dave and Kathy worked hard, studied, and learned an enormous amount of important info to base their tour company on. And they let everyone in the company know that they are valued and appreciated. 
Both Dave and Kathy have a natural ability as leaders and managers, knowing that the buck stops with them.
As always, they take their responsibility for the company and the staff's economic stability seriously and protect and Safeguard everyone's possibility to do well with the company. 
Dave and Kathy have expanded their horizons multiple times.
They have gone into endeavors and aspects of the tour business they never knew existed.  And this continues to make Temptation Tours stand out as the very best. 
What a gift to be a valued member of this awesome company! 
This time of the year, we remember just how grateful we are every day and give abundant thanks to our founders, our fellow staff, and our beautiful island! And, of course, we are grateful for you, our wonderful guests, and fellow travelers in the limo-vans. You are a wonderful, fun, appreciative group! 
We are grateful for all the friendships we have forged with you all!
Mahalo nui loa! (Thank you very much!)
To you All: A Thankful and Happy Holiday Season!

Writing and Graphic Design by Sugandha Ferro Black

Photos courtesy of paid for or free sources unless otherwise noted.